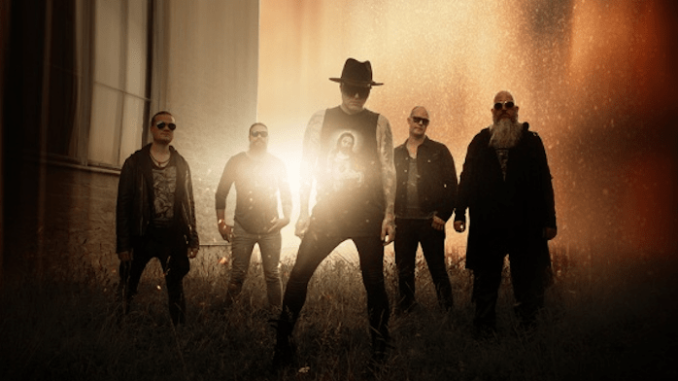 Album Review: Mercury Circle - Killing Moons
Reviewed by Richard Oliver
If you are partial to dark and atmospheric sounds then Mercury Circle are a band that should definitely be on your radar. The Finnish quintet impressed with their debut E.P. The Dawn Of Vitriol last year and they have wasted no time in writing and recording their debut full length album Killing Moons.
The band themselves are made up of members from several well known Finnish rock and metal bands. The band mastermind is Jaani Peuhu (Swallow The Sun) who performs vocals, guitars and synths and he is joined by Jussi Hämäläinen (Hanging Garden) on guitars and synths, Juppe Sutela (To/Die/For) on guitars, Ande Kiiski (Sleep Of Monsters) on bass and Jaska Raatikainen (Children Of Bodom) on drums. The band has a startling amount of talent in their ranks but the big question to newcomers of the band will be what do they sound like? The answer to that would definitely be atmospheric. Mercury Circle perform a very dark and atmospheric gothic rock with big influences creeping in from doom metal and synthwave. The band mixes together big cinematic soundscapes with layers of guitars and synths mixed with big hooks and wrought emotions. The ten songs on Killing Moons range from vast dramatic epics such as The Gates Wide Open, You Open Up The Earth and Death Poem to more punchy hook laden gothic rock tunes such as Black Mirrors, Seven Archangels and Like Matches. Whatever the style of song you are getting they are all huge sounding and drenched in darkness and melancholy.
Mercury Circle have a fairly unique sound where the guitars and synths are given equal footing and both add to create this vast emotional soundscape. It is a sound that works exceedingly well and Killing Moons is a stunning piece of work. The Finnish have doom and gloom down to a fine art and Mercury Circle are a band that are very much worth your time. A compelling mix of gothic rock, doom metal and dark soundscapes.