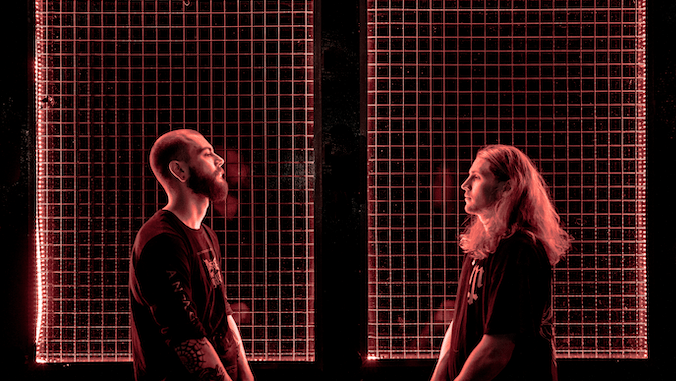 Tuskar Unleash New Single 'Grave'
The wait is finally over for Tuskar's much anticipated debut album 'Matriarch'! 7 tracks spanning over 41 minutes of soundscapes shaped by moments of dark brooding doom and relentlessly riff-heavy and psychedelically charged movements. For Hodges and Dimmock the chemistry they share is unshakeable both live and in the studio. Their unmistakable energy and ferocity has marked them out as UK sludge metal's most exciting prospects.
Stream their incredible first single 'Grave' now!
Album Track listing:
1. Matriarch
2. To the Sky
3. The Trees, the Trees, the Trees
4. Halcyon Gilt
5. Into the Sea
6. Shame
7. Grave
Pre-order the album here.