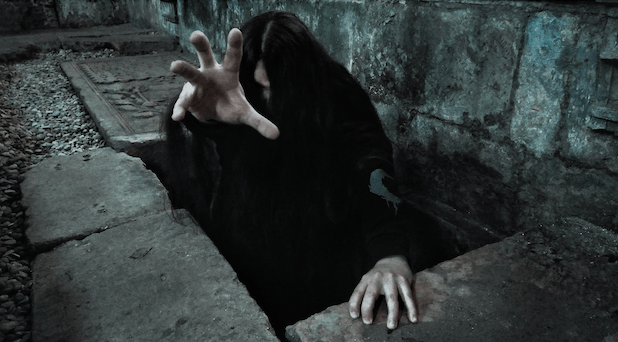 Album Review: Lifelost - Punitive Damnation
Reviewed by Richard Oliver
One thing that strikes fear into the heart of any metal reviewer is the term "one man black metal band". There are plenty of these bands/projects about and whilst a good chunk of them are rather dire, every now and then you get some of these solo black metal projects that actually have some substance to them. One of these is Lifelost hailing Bilbao in Spain and it is very much a solo project with sole member Phlegeton (also of Wormed & Banished From Inferno amongst others) performing all instruments and vocals. The project was born in 2017 with a debut album Dialogues From Beyond following shortly after in 2018. This year sees the release of the second album Punitive Damnation.
Lifelost aren't what you would call a traditional style of black metal. They are a far more dissonant, oppressive and nightmarish style of black metal with a swirling cacophony of sounds that manages to veer between sounding vast, cavernous and terrifying. The album is made up of seven songs which are all equally dissonant, ghastly and wholly atmospheric. Album opener Astral Construct sets the scene for the album with its swirling gnarled riffs and chaotic blast-beats whilst other notable songs include Miserwolf and Lymbo which manage to plunge into further depths of darkness and despair.
The musicianship on the album is very impressive especially considering it is all performed by one man whilst the vocal performance is suitably terrifying and unhinged and perfectly in keeping with the music.
Punitive Damnation is not an easy listen but at no point does it ever pretend to be or even try to be. This is a challenging black metal album even for the most seasoned black metal fan as it is extremely complex and dissonant. The songs don't have a whole lot of variation between each other and they can tend to blur into one at points but the album achieves what it set out to do and provides an oppressive atmosphere and uncomfortable listening experience. Black metal is meant to be nasty sounding music and Lifelost certainly meets that criteria.