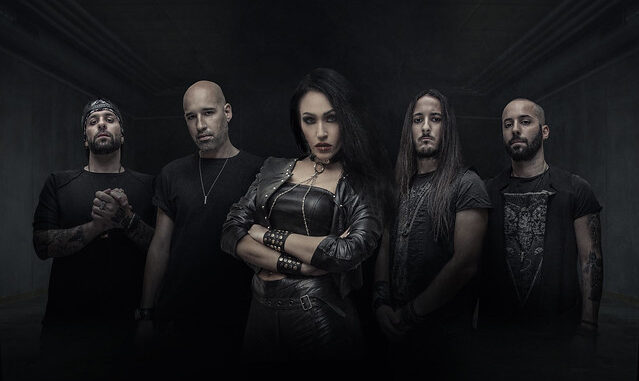 Album Review: Elysion - Bring Out Your Dead
Reviewed by Rick Eaglestone
Elysion present their latest album 'Bring Out Your Dead' - a metaphor, suggesting that extreme times are requiring extreme measures to get rid of everything rotten inside us and let the healing begin.
The album opens full of atmosphere with "Blink Of An Eye" the ratio of clean singing mixed with the operatic style works really well to convey the tracks subject matter, which is followed by highlight track of the album, 'Crossing Over' weaves a wonderful web of gothic metal tinged with some soundscapes that would be heard in the latest Host album plus it has a super catchy chorus.
Overwhelmed with emotions and melodies the combination of ballad like 'Far Away' & 'Buried Alive' take the album into a melancholic pace before 'As The Flower Withers' picks up the pace letting many different shades of their musical character show. Next up is my favourite section of the album, the trio of 'Raid The Universe', 'This Time' and the huge and future live hit 'Brand New Me' experiment with heavier sounds, and more alternative atmosphere and dynamics.
Moving into Lacuna Coil worship for penultimate track 'Blue Seasons' is another well-constructed track brimming with really enjoyable musicianship and as the album heads into final offering 'Eternity' I can't help reflect on how enjoyable I have found this album and honestly hope that there isn't such a lengthy gap until the next release.