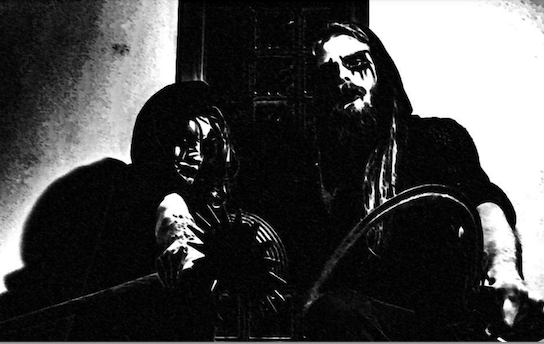 Album Review: Myrdød - The Mourning Hollow
Reviewed by Richard Oliver
Myrdød are a black/death metal band hailing from Bethlehem, Pennsylvania who formed in 2020. During their short existence they have been quite prolific with releases which have been independently released with several albums and EP's being released in the space of less than two years. The band is a two piece with Søppelskaler on all instruments and Fractal on vocals.
The Mourning Hollow is the third album from the duo and was recorded in a small cabin in the woods of Pennsylvania. It mixes an unholy murky death metal sound with a raw and uncompromising black metal sound, finding the ugly excesses of both genres and taking them as far as possible. There is also plenty of dark psychedelia permeating the sound meaning the music sounds almost hallucinogenic at times
Songs such as Ritualized Cave Birth, Drom and Elders Cave mix raw black metal riffs with suffocating death metal aesthetics whilst the dark psychedelia swirls amongst the fabric of the songs. This is music made to sound as raw and gnarly as possible with the accompanying vocals being deranged, reverb-laden screams.
Whilst this is very much meant to be a DIY and underground release the lack of production values on the release does compromise it a bit as it does sound like a very cheap demo from the 90's. It is probably the aesthetic the band were going for but the crappy audio quality did affect my enjoyment of the music especially in a day and age where it is quite easy to achieve basic levels of production with very little technology. Musically this was enjoyable being an altogether nasty seven songs of black death violence but the production (or lack of) holds this release back.