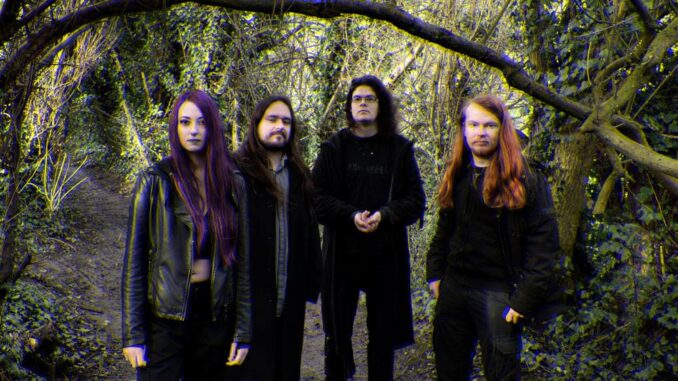 Single Review: Disconnected Souls - Merry Xmas (War Is Over)
Reviewed by Paul Hutchings
It's always a challenge to review a Christmas single. Firstly, I can't stand Christmas songs and secondly, I rarely enjoy a cover version either, so combine the two and I'm really struggling to find anything joyous to comment about.
Disconnected Souls haven't changed my mind one iota. The progressive metal outfit have established a tradition of annual Christmas covers and their version of John Lennon and Yoko Ono's 'Merry Christmas (War is Over)' is their fourth one.
Whilst the band's reimagining (sorry!) of what many would class as a Christmas classic is a brave effort, with the introduction of folk instruments and a choir singing in Latin as well as electronics and their metalcore elements, overall, this does absolutely nothing.
Having set my stall out at the start, you'll be unsurprised to learn that it was a struggle to listen to this twice. This cover doesn't enhance the original version, which is a flaccid song anyway. The vocals are flat, and the whole song limps along with no oomph. Suffice it didn't get me reaching for the tinsel, Quality Street, or the mistletoe; I might have needed a stiff drink or two afterward mind, so maybe there are some benefits!
It's impossible to judge Disconnected Souls because of one track. If you like Christmas songs, then maybe this will be something to cheer you up as you prepare for whatever we are allowed to do this year. Maybe giving the Chester outfit a more balanced listen could be amongst those 2022 resolutions. We shall see. Peace to all, regardless of musical tastes.
Disconnected Souls got themselves shipwrecked on Devil's Island earlier this week. Check it out here.