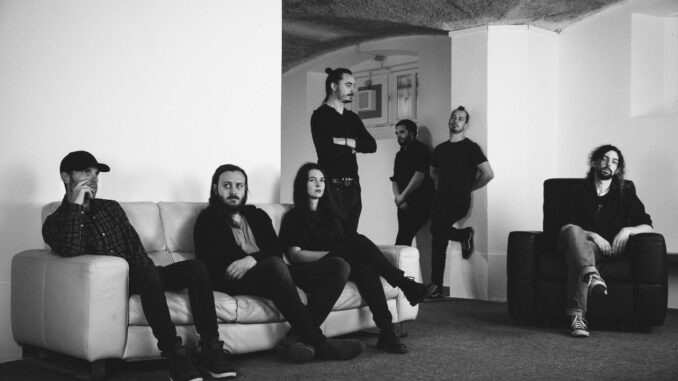 E.P. Review: Barús - Fanges
Reviewed by Daniel Phipps
There are times when bands throw the rule book out and go off the rails and do what they want. This approach may not work for everyone which is fine but for me it's a very much welcome approach to crafting music, and showcasing the variety available within the death metal genre.
Barús are a French atmospheric death metal band, and they have certainly abided by their own rules as the band have spent the time during the pandemic crafting a huge 2 song, 35 minute progressive death metal monolith titled Fanges. Both tracks which feature on Fanges were created and recorded in completely opposite ways. The almost 19 minute opening track was composed over numerous sessions throughout 2020, the hypnotic structure of this epic musical creation coming together by building gradually from the bottom until it towers above you. It's epic dark atmosphere and crushing heaviness is composed from a series of complex layered sounds being entwined with more spontaneous and improvised musical creativity through the sessions to create this musical journey of melody and sheer force which comes to co-exist as one.
The albums second track Châssis de Chair has a more fierce stripped back and visceral approach in its song writing. The melodic and hypnotic aspects of its counterpart, although still here, play second fiddle to Barús's crushing display of death metal. Recorded live without additional layers or overdubbing it provides the listener with a display of uncompromising dark death metal.
Barús's crafting of Fanges is an extremely fresh and progressive approach. The French bands ability to take opposite approaches to crafting and recording each song however having them to gel so seamlessly is magnificent. Both tracks on Fanges are full of twists and continue to grab and maintain the listeners interest and attention with each passing minute. With release being scheduled for December 31st Fanges is sure to mess up a number of album of the year lists for 2021.