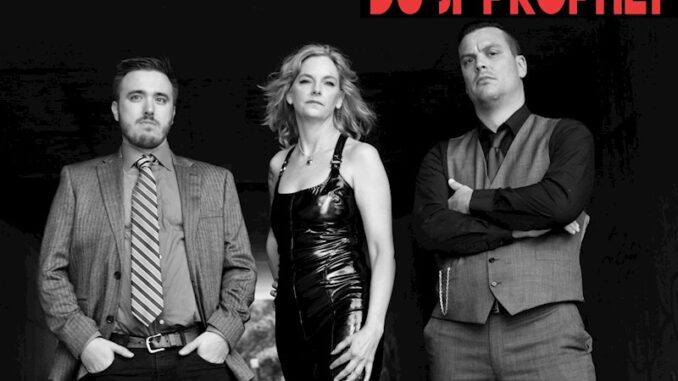 Single Review: Dust Prophet - Hourglass
Reviewed by Paul Hutchings
The prequel to the band's forthcoming release 'One Last Look Upon the Sky', 'Hourglass' is the new single from stoner and doom merchants Dust Prophet. Inspired by Bram Stoker's Dracula, and the theme of losing eternal love, 'Hourglass' is a seven-and-a-half-minute track that combines heavy riffs with thick keyboards, intricate guitar and a rock-solid rhythm section in one huge fuzzed up song.
It's not the most complex song but the way that the music blends works superbly well. The heaviness of Sarah Wappler's bass, haunting keyboards, and Otto Kinzel's angst ridden vocals combine perfectly, enhancing the slow yet relentless march whilst the chorus including the line "I cross the sands of time for you" effortlessly captures the mood of the song.
Composed relatively quickly with primary verse and chorus written by Wappler, the band jammed it with new(ish) drummer Tyler MacPherson before finalising it. In advance of their new album, 'Hourglass' is a solid appetiser to an album that should be one to savour in 2022.