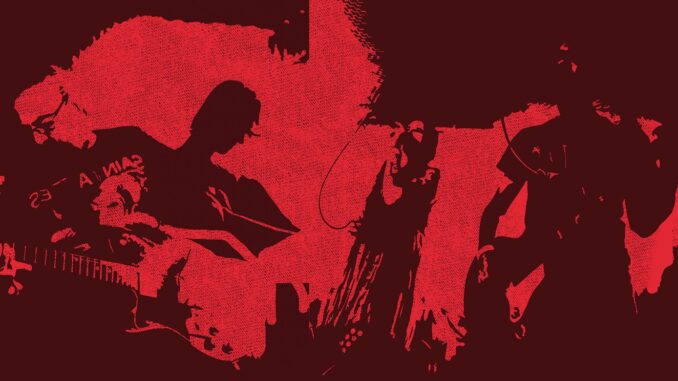 E.P. Review: Neuromatic - The Association of Sex with the Colour Red
Reviewed by Paul Hutchings
I first encountered Neuromatic when they opened for Green Lung in Bristol in September. Their combination of space rock, psychedelic wanderings, and general musicianship impressed greatly. Led by veteran guitarist Rich Thornton, Neuromatic released a three track EP on 10th December and were kind enough to drop me a copy to listen to.
It's the sublime mix of electronica, groovy rock and a propulsive bass line that grabs the attention on opener 'Aliens'. A moody number that demands movement, Kate Norris's delicious vocals once more echo Kate Bush whilst the electronic vibe gives it a semi-pop feel. This is one that should be excellent played live.
There's more of a space dance vibe on 'Smokescreen' which follows. A military, industrial drum sound, combined with the faintest hint of Eastern promise and a thumping pace change the direction but maintain the interest throughout. Norris provides the soaring vocals, and the overall pulsing vibe gives it enough oomph to easily hold the attention. Thornton's swirling guitar work provides a mist of layers which thread their way all over the song.
'Brigette Bardot' concludes the EP in a dreamy manner which allows the listener to drift whilst also maintaining focus. It's a little less raucous than the previous two songs, but it once again demonstrates that this is a band whose whole approach is delightfully individual. This could be the soundtrack to a film, such is its captivating ability. Beautifully performed, this is a song that crosses genres with an ease that's hard to quantify.
Neuromatic impressed me back in September and 'The Association of Sex with the Colour Red' merely extends my interest. An EP of delicacy, uniqueness, and distinct style.