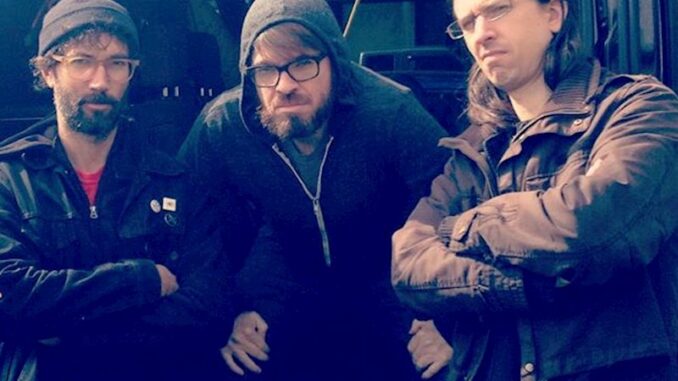 Album Review: Behold... The Arctopus - Hapeleptic Overtrove
Reviewed by Carl Black
We all had drunken nights down the pub where the liquor and good time as got the best of us. "Why don't we do this? Why don't we do that? "someone would say. "Yessss what a great idea, we are on to a winner, we'll get cracking on that tomorrow morning, let's have another drink to celebrate" you'll say. Then after the hangover you think back and have the good grace to think "What a dreadful idea, I'm not doing that" and when you meet your mates you all pretend that you can't remember a thing and the world is safe once again. I can only guess that the drunken idea that is Behold... The Arctopus slipped through the net and a drunken idea has come to fruition in the form of new album 'Hapeleptic Overtrove'.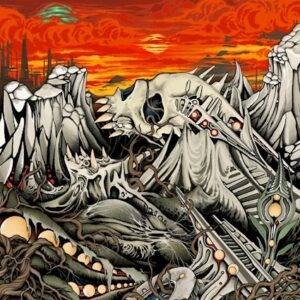 Welcome to free form metal jazz. If you've ever wondered what Mr Bungle would sound like if only three musicians tipped up to band practice and Mike Patton was taking a dump. All the tracks are instrumental, played by a trio that all have one trick, one trick they excel at but one trick none the less. The bassist fuzzes and power chords his way through each song. The guitarist holds lots of notes and does more tapping than Eddie Van Halen in the 80's. The drummer/percussionist bangs about on "things".
Remember during the school play, if the main actor was scared they'd knock their knees together, and the shy student who could not face going on the stage would twiddle a drum stick around a metal object that was once hanging around a goat's neck in the Swiss Alps in a comedy affect, that is what happens in abundance during every song. Apart from a couple of songs which are just the guitarist. That really takes the Mickey.
This album belongs in the Fast Shows "Jazz Club".
"Hello, and welcome to Jazz Club... nice. Tonight we have metal fusion trio Behold... The Arctopus... Edgy"
Behold... The Arctopus release 'Hapeleptic Overtrove' via Willowtip Records on June 12th