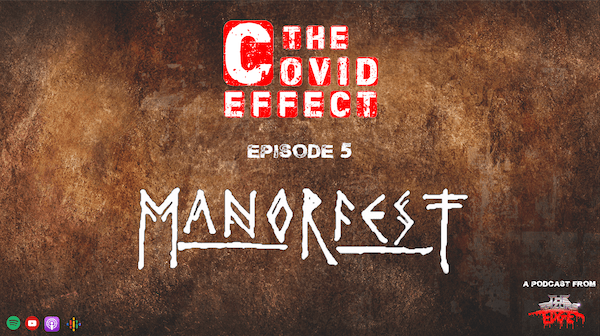 THE COVID EFFECT - Episode 5. Manorfest
Interviewed by The Bearded Monkey
Welcome to The Covid Effect, A podcast mini-series brought to you by The Razor's Edge.
In this series we talk to music industry insiders delving into the effects the covid pandemic has brought upon each guest's field within the industry.
In Episode 5 of the series The Bearded Monkey chats with Wayne organiser of Manorfest. The festival has been unfortunate enough to have both the 2020 and 2021 editions cancelled thanks to COVID. Wayne talks about that impact, how he and the festival have survived and his plans for the future.
You can listen to the interview on this very page below!
Or if you prefer to listen on the go, check out the interview on our podcast platforms:
Youtube | Spotify | Apple Podcasts | Google Podcasts
Listen to all of our previous audio interviews on all of our channels.
Youtube | Spotify | Apple Podcasts | Google Podcasts
And please subscribe to our channels to keep up with all our latest interviews and podcasts!