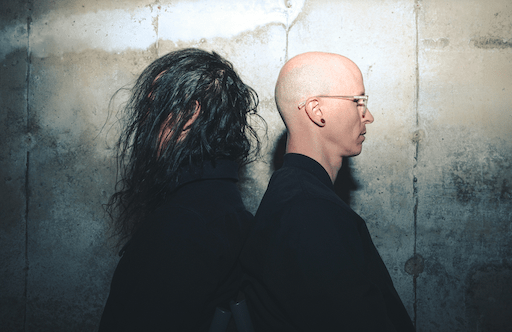 Album Review: KYOTY – Isolation
Reviewed by Richard Oliver
Isolation is the second album from New Hampshire instrumental post-metal duo KYOTY. The band formed in 2009 and is made up of guitarist Nick Filth and bassist Nathaniel Parker Raymond with select drummers picked for recording and touring purposes.
Isolation was written and recorded during the quarantine with the duo writing and exchanging ideas over the internet whilst separated. It was deemed the Isolation project and nine songs were released on a weekly basis during the duration of the New Hampshire stay at home order. These nine songs have been compiled together along with a tenth bonus song unique to this album. This is a hefty release with the ten compositions coming in around the 70 minute mark in total. Add to that a bleak ambience and dark atmosphere and Isolation proves to be a challenging listen with thunderous post-metal atmospheres, sludgy doom-laden moments and spells of noise and dark ambience.
Like any instrumental album, it requires more from the listener as these compositions lack vocals to lead them. Whilst there are some wondrous moments on Isolation altogether the material isn't strong enough to carry over into 70 minutes of music. Granted these songs were released individually and are perhaps stronger taken as individual pieces rather than judged as one vast collection but I did struggle to maintain my interest for the 70 minute duration. The highlights were songs such as Quarantine, Languish and Faith with feelings of loneliness, isolation and helplessness all channelled into crushing and gloriously atmospheric pieces of music. Isolation is a solid release and when it hits its peaks it sounds glorious but equally there are moments that don't land well and fall into mediocrity. A good solid post-metal listen but a mixed bag overall.