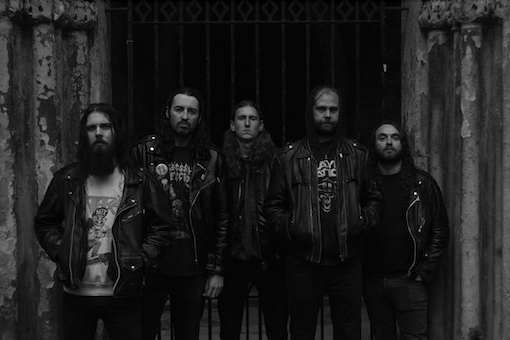 E.P. Review: Inhuman Nature – Under The Boot
Reviewed by Carl Black
With this E.P. entitled 'Under the Boot' you expect the opening track to crash in and blow the doors off its hinges. The opening cut however, 'City of the Dead' creeps in with a deftness of toe that would make a mountain goat loose its footing. The melodic refrain haunts the background as the thrash riff takes over. Vocals verging on death metal, smothered in reverb, riffs verging on D beat punk, with a huge slice of modern thrash, the sweet lick lurks in the background and keeps you guessing.
The title track is up next with a straight up thrash metal opening of a guitar solo. After which its head down with more street punk with a slight groove. The soloing is superb. The final riff smashes everything up as it leaves, burning its bridges in the wake of a virtuous three minutes.
Final track of this too short an E.P. is 'Ride the Apocalypse'. A slower song with a Slayer, "wide awake nightmare" feel to it. Brilliant harmonised soloing after which the song picks up in pace.
This E.P. is way too short to give any kind of final judgment. It will certainly hold your attention and I can imagine the live shows will transport you to the chaos of the early 80's with metallers and punks jostling for position, possibly playing in a squat with the show ending in an impromptu visit by the local law enforcement to remove those last remaining stragglers that are standing along with the comatose hippy asleep next to the bass bins.
High on energy and low in grace, the playing and production could do with a little more snap and pop, although this would loose some of the spirit which is the eternal struggle with this type of music. Sharpen up and sound more polished, but run the risk of having the underground turn its back.
At the moment Inhuman Nature strike a happy medium. An album's worth of material will reveal more and I'm interested to hear what will happen over the course of a full long player.