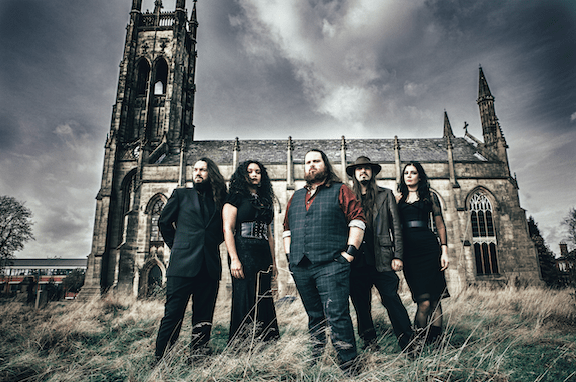 Album Review: Fury – Born To Sin
Reviewed by Richard Oliver
Fury have been a heavy metal force to be reckoned with since the band's formation in 2010 and with album number four Born To Sin the band have reached new heights and released their best material to date. Previous album The Grand Prize was a divisive album (though I personally loved it) more down to the lyrical themes of motor racing rather than the arse kicking heavy metal the album contained. Born To Sin goes back to themes of badass demonic imagery with the music to match as well.
Fury have always had a sound that balances melody and metal aggression in perfect unison taking in elements from traditional heavy metal, hard rock, power metal and thrash metal. The material on Born To Sin is punchy as hell with some aggressive metal riffing, a battering ram of a rhythm section, a drummer who sounds like he is about to take off as well as enormous melodies, hooks for days and the melodic vocals of Julian Jenkins and new full-time member Nyah Ifill.
The album is bookended by the two fastest and most aggressive songs with the ferocious but fun If You Get To Hell First opening the album and the thrash attack of thetitle track closing the album. The material in between is absolutely top drawer heavy metal from the piledriving Hell Of A NIght, the anthemic Who Are You, the raucous It's Rock 'N' Roll and the bluesy ballad Shadows And Dust.
Born To Sin is an incredibly fun album which also has plenty of variation throughout. The passion and energy on display throughout the album is incredible and this album did a fine job of perking me up after a long day in the office. Fury very much seem to be on a roll and Born To Sin is an album that I hope earns the band some very much earned extra recognition. This is heavy metal exactly the way it should be done and Born To Sin is an album that is guaranteed to bring a smile to your face and make you want to rock the hell out. An album of pure heavy metal joy.