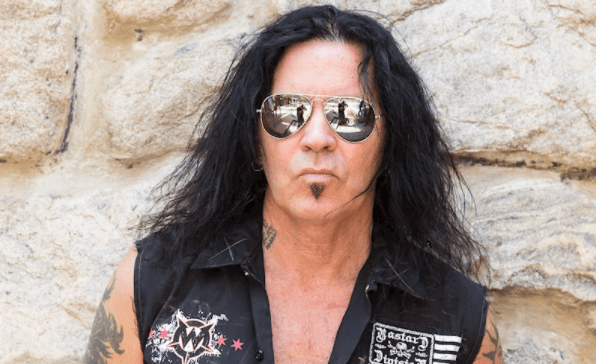 Album Review: Jizzy Pearl's Love/Hate - Hell, CA
Reviewed by Carl Black
(Head): Alright mate?
(Heart): Yes, mate, not too bad, pumping along, you know how it goes. What about you mate?
(Head): Slight headache but not too bad.
(Heart): Have you heard the new Love/Hate album? Sounds awesome.
(Head): Leave it out Heart, It's not really Love/Hate, It's just the singer and there must be a legal wrangle so he can't use the name and he's changed it just enough so he doesn't land in hot water.
(Heart): There's a fair few hard rocking sleazy riffs on it mate, takes you back to the Marquee and 'Blackout in the Red Room'.
(Head): Maybe to you, it sounds a bit low risk and safe to me. The opening cut sounds like a mid-90's Chilli's reject with plenty of stops in the music so we can hear "the talent".
(Heart): But what a set of pipes, You've got to say that he can still hold a tune. He's looked after himself and his voice.
(Head): Auto tune and pro tools shenanigans.
(Heart): You old cynic.
(Head): Listen to the song 'Acid Bath', it's a bit similar to "Whole Lotta Rosie".
(Heart): Maybe that's true but 'Bruised and Battered' and 'Wanna Be Somebody' are accomplished hard rockers with stop start riffs, you've got to say that?
(Head): Its well-played and well executed, I just can't get away from it being a bit forced and engineered. It's like they tried to sign up the biggest name they could find to flog these songs, and Jizzy Pearl was the best they could find, with what they could afford. I mean, he's had more glam bands than Plaster Caster.
(Heart): This is true but I think you've just got to lay back and enjoy it.
(Head): They'll never top Blackout mate.
(Heart): Everyone says that.
(Head): Anyway, I better be going, I've got a lot on my mind.
(Heart): Do you want a hug?
(Head): That's not going to help.
(Heart): You should give it a try.