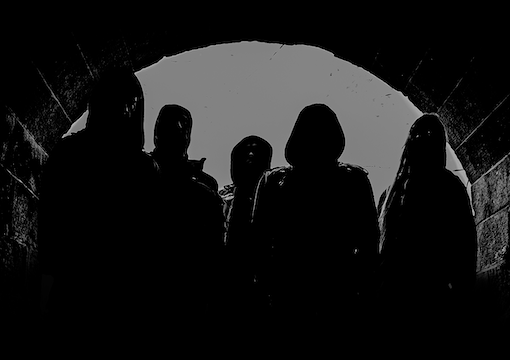 Album Review: Purgatory – Apotheosis Of Anti Light
Reviewed by Daniel Phipps
German death metal veterans Purgatory have been hard at work releasing music for 29 years. The band who's sound mixes the dark elements and atmosphere of black metal with the sheer ferocity of death metal without having either style dictate the bands overall output, prepare to release a new full length which will be the bands 9th full length release and has the title Apotheosis Of Anti Light.
The German band comes straight for the throat, a relentless display of rage greets your ears as soon as you push the play button. The band provide an utterly terrifying dark and evil sounding display which you get a full dose of the bands primitive raw styling within the construction of their music. The drums really carry the record's intensity and ferocity offering a savage display of blast beats and double kicks which are only broken up by furious tom rolls during the opening track (We Declare) War, which is topped off by a furious vocal display of high more black metal styled vocals. This blackened death metal barrage does not back down as the record progresses on, with the riffs furiously ripping through each track with raw precision, Apotheosis Of Anti Light is not a clean sounding record; its sound is truly made for fans of the underground scene who value the creativity of musical construction and not flashy production.
The album has a crushing level of heaviness with a dark muddy sound without being unlistenable, it is truly how blackened death metal should sound. Purgatory are not just showcasing murderous fast and furious riffing a track such as "Expectato Solis" leans on crushing heaviness which along with the records final offering "Pantheon Of Slaughters" which finishes the record off in pure demonic fashion add an extra layer of darkness. Now it's not all dark evil riffing at points Purgatory are able to conjure up some serious groove sections on this record which are a nice addition to the tracks which they appear within to give the listener that extra dimension to the sound.
Purgatory showcases an extremely potent collection of tracks. They may take a couple of listens to really hit home however the more you listen to Apotheosis Of Anti Light the more you will come to appreciate what Purgatory have crafted. Apotheosis Of Anti Light does everything right and showcases a seriously great collection of blackened death metal.