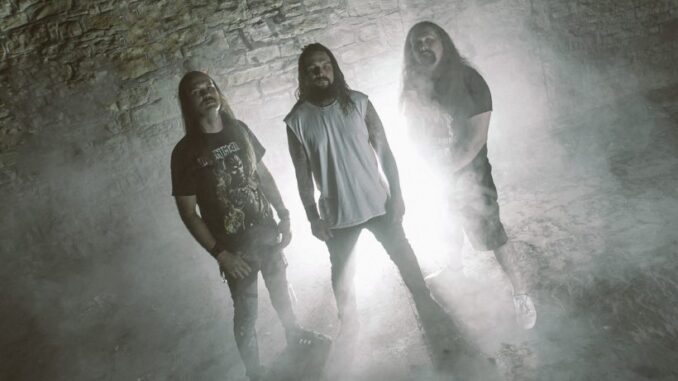 Album Review: Misfire – Sympathy For The Ignorant
Reviewed by Carl Black
It's good to hear a debut thrash album from a band that you've not heard of before. Misfire, coming from the Windy City of Chicago, begin their album career by putting in a blistering performance with an album entitled Sympathy for The Ignorant; which builds upon their two previous E.P. releases.
The band have a real brotherhood about them with two main protagonists of Jay Johnson (vocals/guitars) and James Nicademus (drums) being long-term collaborators. Joined by Sean Coogan (bass) they feed off of old school thrash metal, new wave of American thrash and New York hardcore. This album sits nicely in withinn this holy trinity. It has a raw, hard edge against the very clean polished production job. The riffs are extremely tight and unforgiving. It's just great, "head down" thrash metal and a great ethos to have for a band's debut album.
It may not be the most original thing you hear this year but it's certainly one of the most enthusiastic. There's no problem with song writing or riffs, but maybe the transitions from different parts of songs that may need polishing up here and there. As with all bands this happens naturally in the live environment, an environment I'm sure Misfire will thrive in.
There is one noticeable aspect on this album. I want to be very clear that this does not sound like a Pantera album, but the vocal stylings sounds a lot like Phil Anselmo circa Vulgar Display of Power. Once you notice it, it is slightly difficult to get out of your mind. However, the music is sharp, aggressive and nasty, and one that deserves attention. As a debut thrash album, it's a very high standard and one that should not be ignored if you can ignore the similarities in vocal output.