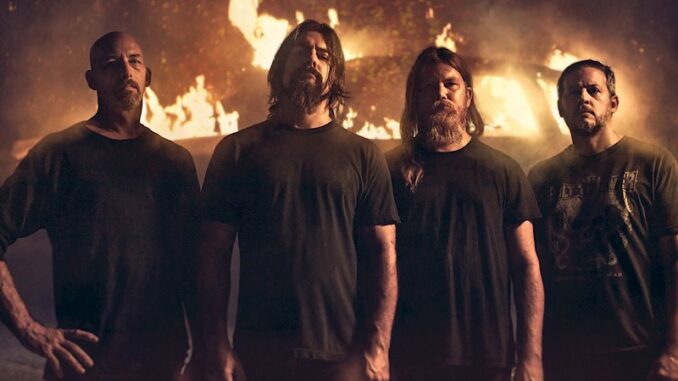 Album Review: Misery Index - Complete Control
Reviewed by Daniel Phipps
Now I'll never consider a band who have released music through labels such as Nuclear Blast, Relapse and now Century Media as underrated, however I think it's safe to say that Maryland's Misery Index may be one of the most under-appreciated bands you will find. Going back to the bands early years and right through to their last full length they have released banging record after banging record and they are back with Complete Control the bands 7th full length record.
With Complete Control, Misery Index provides a new batch of grinding death metal which instantly grabs your attention. When the opening vocals of 'Administer The Dagger' kick in you instantly take notice as they feel like the band announcing their presence for everyone to hear. What I found quite refreshing about this album is how Misery Index have tried to add some more diversity to their sound without diluting it, an example would be the albums title track, which in places has a classic heavy metal feel including a quite epic solo, it's not much but it's different enough to catch your attention, the track has this feel whilst remaining in the style of what you would expect from Misery Index.
For the most part however you get what you expect from Misery Index and that is an intense rage fuelled record, full of rapid fire grindy sections and killer death metal grooves. Lyrically Complete Control features socially conscious lyrics very much a centre point of the song writing. The drum sound on Complete Control is a massive high point on the record as they effortlessly blister through each track and provide that sheer aggression. The record maintains strong right through to the very end with a track like "Reciprocal Repulsion" being one of Complete Control's later tracks which brings that same energy and fury as earlier on the record.
Another solid release to add to the collection of a band who have never released a bad album. Misery Index's ability to provide the listener with a vicious collection of razor sharp tracks in which they are able to offer their trademark sound with some subtle additions which add further dynamic to the sound. Complete Control will be a record that will be on regular rotation throughout 2022.