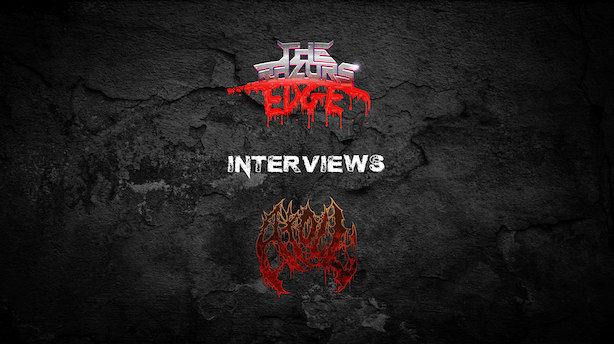 Interview: Atoll
Interviewed by Dan Phipps
Last month death metal outfit Atoll dropped the brutal 'Prepuce' via Unique Leader Records. Today we catch up with the band to chat about the album, song writing and what is to come next!
The Razor's Edge: For people unfamiliar with Atoll, can you tell us a bit more about the history of the band?
Atoll: Sure! We formed Atoll back in 2014. We'd all played in other bands over the years coming up in the Phoenix metal scene, so we knew each other, and it made sense. The founders Chris and our original guitarist Neil had been in a previous band together. The rhythm section, Andy and Cameron had been a band together. And Wade and Spencer were in a band that had some lineup issues and was essentially absorbed by us. It was an AZ local supergroup. For the initial direction of the band we wanted to ditch some of the technical frills of our past projects and play simple, ignorant, brutal, rhythm based slam. Fast forward four albums and we're maybe a little less simple, but still plenty ignorant.
The Razor's Edge: You've released a new record called 'Prepuce'. When 'Prepuce' was being written and with it being your fourth release, what did you learn from past recording experiences and how did you implement those lessons into this new record?
Atoll: One thing that was new about writing and recording Prepuce was that we were mostly apart from one another for the whole process this time. Due to Covid shutdowns and the fact we now have members residing in three different state we basically wrote and produced the songs together over the internet. For previous albums the recording process for at least vocals and strings has generally been done solo anyway, and the fact that each member of Atoll has been self reliant and has the ability to record themselves made this a very smooth transition. So absolutely having a few albums under our belt allowed us to feel comfortable attempting to produce material while being abroad.
The Razor's Edge: Do you have a system for song writing, do your songs come together as a collaborative effort or is the main bulk of it done individually?
Atoll: The majority of the writing is done individually. There has been instances where songs will have multiple writers, but typically one of us will track down a song, program basic drums, and present the track to the rest of the band. Then everyone else will add their parts to it, solos, bass runs, vocal patterns, redo final drums, and that gives it its Atoll sound.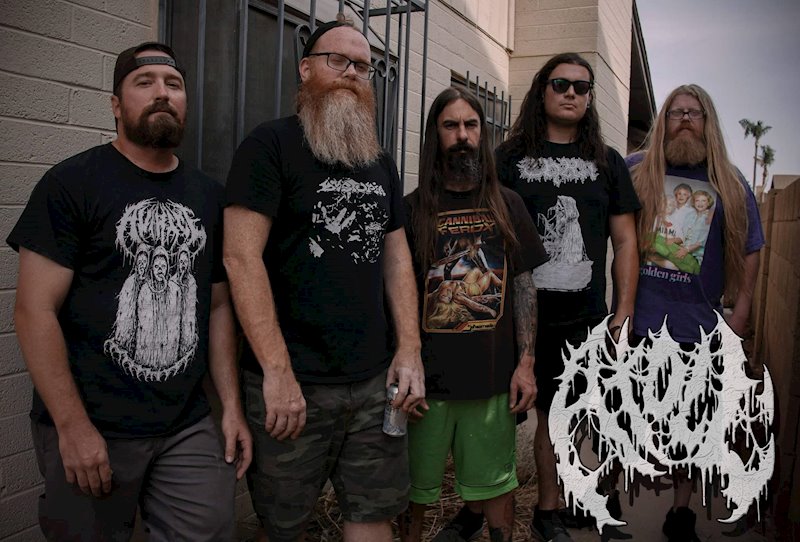 The Razor's Edge: As you have progressed as song writers have you found new ways or ideas in order to get the creativity flowing?
Atoll: The approach to writing a song is much the same, but I do think that as we progress as song writers the process of composing a new song become more natural. Like if I'm doodling around and come across a riff idea I know if it's for Atoll or not. We've got our formula pretty well dialled in at this point, which makes it easier to incorporate new ideas because the foundation is established. We're all avid music fans, always hungry to discover new ways to attack a song. Never be afraid to let different styles influence you, and listen with intent.
The Razor's Edge: For the artistic side of the band was there a general consensus on the direction for the artwork of this latest release and which artist did you work with?
Atoll: II think we were all pretty open to checking out different possible artwork styles, and we looked into a few options that didn't quite fit. We ended up going with Karl Dahmer at DahmerArt and the cover came out looking bad ass. I've been a fan of his art for a while, so it was cool to get a chance to work with him. This was actually a rework of an old piece he had done a long time back.
The Razor's Edge: As the slam style of death metal continues to gain in popularity, how do you feel is the best way to differentiate from the pack in order to not get lost within the crowd?
Atoll: I think that the fact that we aren't here for the popularity contest already differentiates us. We're not reading the trends to see what's hot this month, or who's currently got the biggest bandwagon to try and hop on. Scenes tend to come and go. We want to create music that is genuine to ourselves regardless of the fads. That's how you make timeless albums, not from trying to clone the other guy. We are writing modern music of course, but really we're a bunch of 90's kids. Many of our influences are from bands before slam was really a thing. Proto-slam groove stuff like Skinless and Dying Fetus, but then also some more mainstream throwbacks like White Zombie, Pantera, and Primus. The presence of some of these more atypical elements, although not blatant, I think does result in a sound that is unique to us. We're certainly not afraid to try different things and pull from genres outside of our own. Also I think people appreciate some of our tongue and cheek silliness. Death metal can take itself so seriously that sometimes it's refreshing to allow for just some uncensored fun (We smile on stage. Big no-no, right). At the end of the day we're just a bunch of goof balls that like to party and play heavy as fuck music.
The Razor's Edge: What has been your most memorable moments as a band so far and what would you want to achieve over the next 12 months to continue progressing?
Atoll: Oh man, so many great memories and hangouts. That one time when we pulled over to smoke all the weed we had at once so we could cross the Texas border inspection. That time Spanky fell down a mountain trying to take a short cut back from the dispensary. When I got sprayed in the eyes with Ozium so they wouldn't smell like smoke in case highway patrol wanted to sniff them. Bloody TP. Too many moments to recall.
In the next year we hope to hop on some kind of major US tour, and get out to some of these cities we have yet to play. Also we are currently working on our next full length. The writing is well underway and we are shooting for some time next spring for a release.