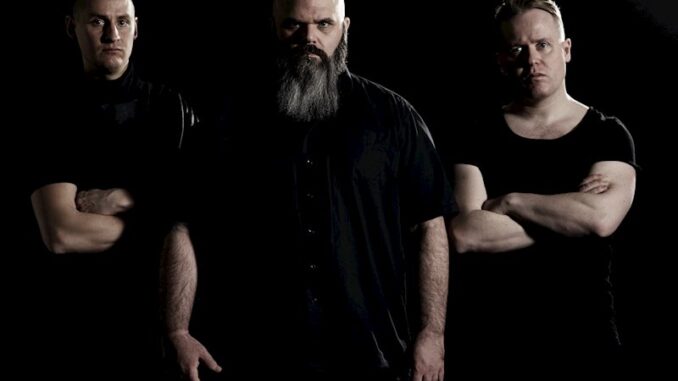 Album Review: Soreption - Jord
Reviewed by Daniel Phipps
Swedish tech death giants Soreption have certainly been around the block and with how long their name has been around the scene it would be easy to assume the band have six or seven records to their name. The bands 4th full length titled Jord see's the band back with Unique Leader records to unleash eight frantic tracks which showcases their technical prowess which is fused alongside catchy and pummelling grooves.
With Jord the Swedish band attacks with a furious blend of technical guitar work and blissful groove. The riffs throughout the release have an almost choppy feel to them, this is in part due to the time signatures which are used throughout their tracks composition, but in some instances this does feel like the riffs are placed together which has a tendency to seem rather unnatural at points. There is however no denying Soreptions ability to use groove to elevate their songwriting. One of the best showcases of this can be found during the track 'A Story Never Told' in which the solid grooves and choppy technical riffing work seamlessly together, and have an excellent overall flow. The bass sound on this track is also fantastic as the clean bass sound cuts through giving you that extra dimension.
Jord is an extremely backloaded record, meaning that the best tracks throughout are during the second half of the record's run time. I really found that none of the opening four tracks come close to being as good and memorable as the later four tracks. Tracks such as the previously mentioned 'A Story Never Told' and 'The Chasm' showcase superior song writing in my opinion, with a better overall flow and feel to them as they progress through.
Jord is a razor sharp sounding modern technical death metal release. Each instrument has a crisp and clear sound, with the kick drums coming through like a battering ram and the guitars having considerable punch to them. The vocals of front man Fredrik Söderberg sound utterly effortless throughout as they rip through each track with a low deep style which is packed unforced, with power.
Jord is a solid collection of tracks which gets better the further you delve into the album. Fans of precision technical songwriting and execution should definitely give this some attention.