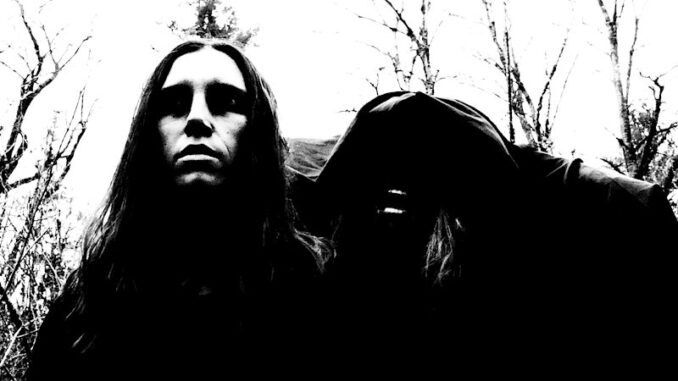 Album Review: Box – Cherry Blossoms at Night
Reviewed by Paul Hutchings
I know very little about BOX. They originate from Oregon, and are masterminded by Andrew Stromstad, who is responsible for all the music and vocals on this release – apart from a single solo from Spenser Hodge on the title track.
What I do know is that it's impossible to categorise the music that Stromstad has produced. It varies from electronica to darkwave through to occasional flashes of thrash metal. The overall vibe sees atmospheric soundscapes blend melody with immersive musical patterns. At times it's almost alternative pop.
All of this seems a million miles away with the ferocious thrash and burn of opening track 'Summon' that veers into black metal territory with an explosive two and a half minutes. At this point you'd be forgiven for expecting an album of dark intent, such is the rolling aggression and guttural roars that erupt from the speakers. 'Pulse' changes direction and pace, causing the first head scratch. A thumping industrial vibe bringing a totally different feel, the vocals restrained and measured until they soar on the chorus.
If you were confused by this duo, then the gentle approach on 'Soft is the Motion' throws you way off centre again. It's a progressive, expansive, and dynamic song that switches to a darker, doom-drenched approach, a million miles away from the first two songs. The sound of 80s synths break the silence on the title track, with almost a 'Sign Your Heart' by Terence Trent Darby riff. It moves away from that quickly, but the impression is already there. It's most definitely into Depeche Mode territory, and a complete contrast to the blistering opener. If you thought that 'Soft is the Motion' was rooted in the 1980s, then the stomping 'Lifetaker' is cemented in concrete circa 1985 with a glamorous organ and electronica pulse that should have the feet tapping, whatever your musical preferences.
As we head into the last section of the album, the electro beat remains. The sound shimmers, adding a heaviness that demonstrates that it doesn't have to be explosive riffing to bring the atmosphere. 'Spread' is both harrowing and catchy, and closes with a ominous beat. Penultimate song 'Devayne's Lament' certainly has the melancholic edge, with a jangling guitar riff that vies with synths for top billing. And that leads to the finale, 'Liberate,' which is thought provoking and abstract.
It's an album that you can lose yourself in, such is its immersive nature. It's certainly eclectic in feel and with a range of sonic soundscapes, there's ample to explore and enjoy. Use of the word epic may be overused, but 'Cherry Blossoms at Night' certainly has that kind of feel to it.