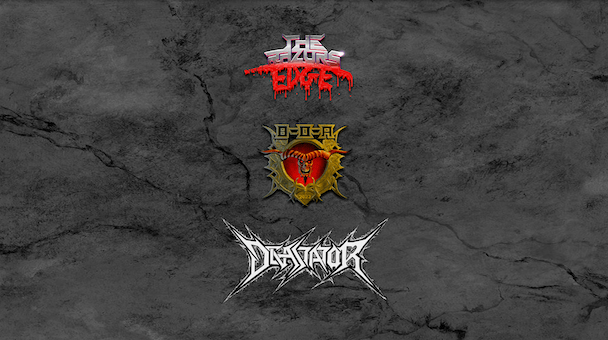 Bloodstock 2022: Introducing - Devastator
As Bloodstock gets closer, we delve deep into the line up to find out more about some of the bands playing the New Blood and Jägermeister stages at this years event.
Today we chat with Devastator!
The Razor's Edge: Please introduce yourself and your band mates.
Devastator: We're Devastator from Derbyshire, Jack (drums) Tom (Vox/bass) Richard (Lead Guitar) Chris (rhythm guitar/vox).
The Razor's Edge: How would you describe your style of metal?
Devastator: I'd say we fall under the blackened thrash umbrella! Listening to us you'd hear influences of Venom, Motorhead, Bathory and Midnight.
The Razor's Edge: How did you land your spot on the Bloodstock bill?
Devastator: We were one of the bands who were chosen after emailing Simon Hall directly!
The Razor's Edge: What does playing at Bloodstock mean to you?
Devastator: An absolute honour! We've all been attending the festival for many years now and when the band started it was always an ambition to play here!
The Razor's Edge: For people who've never seen you live, what can they expect at Bloodstock?
Devastator: A black thrash attack! Dbeats, riffs, pits and a good time!
The Razor's Edge: What day are you performing?
Devastator: We're on Sunday in the New Blood stage! Keep an eye out for times!
The Razor's Edge: What other bands are you looking forward to watching at Bloodstock this year?
Devastator: So many! An absolutely stacked line up this year but off the top of the head; Exodus, Testament, Mercyful Fate, Venom Inc, Orbit Culture, Behemoth, Lamb of God and our good friends in Hellfekted! The list could go on I think!!
The Razor's Edge: Playing the New Blood Stage is just the first stepping stone in a bands journey. What's next in your plans for world domination?
Devastator: Realistically we'd be looking towards getting some shows/festivals in Europe and then potentially in the states. Having recently signed with Unearthed Management this has given us a great chance to do so! But first things first...album 2!!!