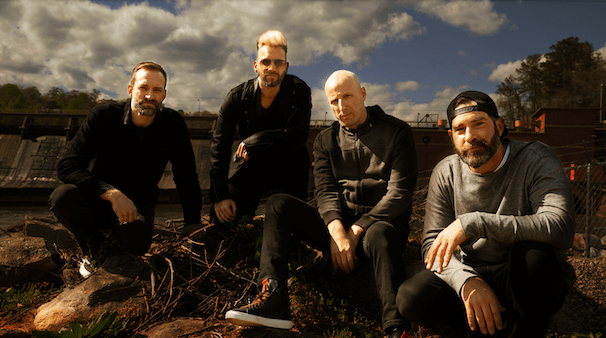 Atlanta Hard Rockers Pistols At Dawn Release New Video
Atlanta, GA-based group PISTOLS AT DAWN recently released a video for the stunning "Fly", taken from their upcoming 'Ascension', which is due August 19 via Megaforce/MRI Entertainment.
Speaking about the track, the band have said:
"We wanted to feature women as the subject of the video, not as an object. Feminine strength and girl power are themes that are very relevant at this moment and are uncharacteristic of most hard rock videos. We have a powerful love song in 'Fly' and our goal was to exhibit passion and feeling in a relatively unique way for our genre of music."
Watch the video here.
After independently amassing over 6 million streams across streaming and video platforms via previously released singles from their debut 2021 EP NOCTURNAL YOUTH, PISTOLS AT DAWN returned to the studio to work with Grammy Award-winning producer and engineer Sylvia Massy (Tool, System Of A Down, Johnny Cash) on the new release. "Pistols at Dawn is bright, modern, driving aggression with a halo of vintage darkness," says MASSY. "Angular guitars and other-worldly vocals crown the super-human strength of these tracks, yet lyrically they describe a fragile earth-bound mortality. Pistols at Dawn are poised to roar into a post-isolation world."
'Ascension' also sees the introduction of new vocalist CRIS HODGES who also fronts In The End: The Premiere Linkin Park Experience and has written music for several blockbuster movies including 'Top Gun: Maverick' and 'Baywatch.'
JAFFE further remarks on adding HODGES to the lineup: "Cris Hodges joining PAD can only be equated to what it must have felt like when Taylor Hakwins joined Foo Fighters or Grohl joined Nirvana. From our very first hour-long conversation to our very first rehearsal and video shoot, it just felt like it was and is meant to be. Cris is an elite front man with vocal abilities sent from the gods. Our guitarist Devin said it best, 'it feels like home now.'"
The track listing for 'Ascension' is:
1. Under The Surface
2. Fly
3. Keep Me Guessing
4. For You
5. The Truth
6. Gravity
7. Get Away
8. Dictator