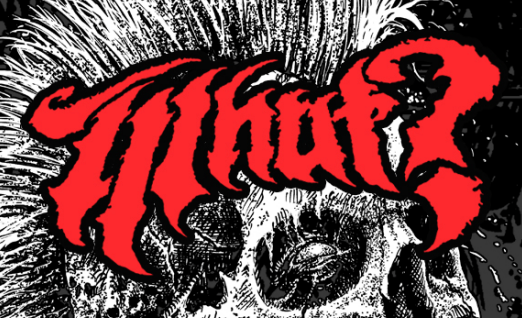 Album Review: Whut? - No Hope - No Soul
Reviewed by Matthew Williams
There are certain times in life when you sit down and listen to some new music when the audible pleasure seeps out of every note and makes you want to smash shit up, and this latest release blowing out from America's windy city, is one of those joyous musical moments.
WHUT? are a band with no limits, and their aggressive hybrid of thrash metal and hardcore punk has been pummelling the Chicago scene for 20 odd years and they've shared the stage with bands such as Madball, Negative Approach and, of course, the kings of crossover thrash, D.R.I.
'No Hope – No Soul' is a reawakening from the ashes of the covid society and political landscapes, and this is evident with the anger and aggression shown in the vocals from Jeremy Keen, and the twin guitar assault from Gregory Charles and Jerome Marshall, will make you want to start a wall of death in your own room.
The venom is pouring out of each song, beginning with blistering 'CAPS', which gets you from the word go, drummer Philly D is massacring your head with his beats and the crossover vibe is strong as the song is rapid, and quickly finishes before 'One Choice' keeps up the relentless bombardment and probably takes the pace and quality up a notch, delivering a riff around the 90 second mark that is just stunning, as it cuts right through, like a sharpened knife through hot butter.
The excellent hardcore riffs are evenly spread across the album, the opening to 'Day's Awakening' is fast and furious, and the song is another that will make you want to start your own mini moshpit, and the pace continues with 'God Damn Waste' and the superb 'Sanity' before 'Worthless' delivers a swift one two combination to your kidneys, and has you on your knees. It's brutal, uncompromising and demonstrates how talented the band are.
WHUT? Have also included a cover of Cro Mags seminal song 'We Gotta Know' and having watched the video it shows the band recreating their early garage days vibes, in full jam mode, and clearly enjoying themselves, with bassist Bob Mullany prowling around, and showcases a band getting back to their roots once again. It's a brilliant cover version for a classic song.
The album ends with the title track 'No Hope - No Soul' which delivers the finishing blows to your head and is a fitting end to a collection of songs that has shown how a band has been brought back from the brink of loss and nothingness. It's definitely an album that will brighten up your day.