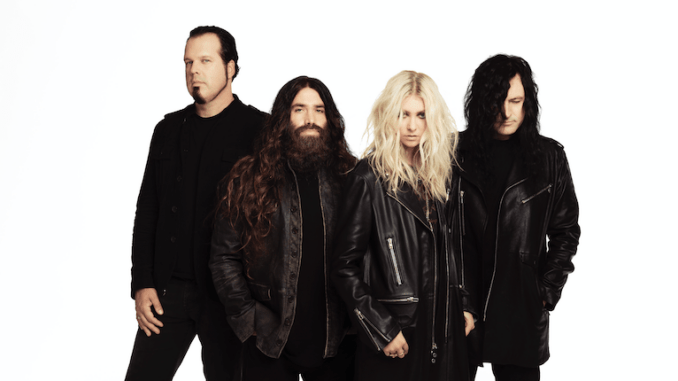 Album Review: The Pretty Reckless - Other Worlds
Reviewed by Tim Finch
Way back in 2009 – which seems like yesterday, but is now thirteen years ago! – actress turned rock star Taylor Momsen formed The Pretty Reckless to take her career new direction away from the glitz of Hollywood and onto the road as a touring musician. In those thirteen years the band have toured relentlessly (COVID times excluded) and delivered four albums to critical acclaim. What could have been seen as an actress cashing in on her fame has turned into a respected and much loved rock phenomenon.
The bands fifth album, 'Other Worlds', is aired this November a mere eighteen months after 'Death By Rock and Roll' was released. 'Other Worlds' doesn't contain new material, instead it reimagines previously released songs, deep cuts and other rarities, enabling the band to experiment with their sound and push the boundaries of their music yet further.
The latest album opens with 'Got So High' a remix of a track that featured on their last album. An interesting way to introduce the new work, but this relaxed rendition of the track with hints of electronica gently eases the listener into the opus before the raucous guitar riff 'Loud Love' really kicks in.
The album ebbs and flows from the relaxing, mellow acoustic numbers 'Only Love Can Save Me Now' and 'Death By Rock and Roll' through to the more in your face ditties like 'Loud Love'. Peppered throughout are unexpected highs like the Chris Cornell number 'The Keeper' which gets a poetic rendition on the album with guest appearance from Chris's guitarist Alain Johannes and highlighted by the incredibly powerful rendition of '25'.
Whilst not releasing any new material, The Pretty Reckless have succeeded in releasing an album that highlights each members individual talents perfectly yet to the forefront are Momsen's simply mesmerising vocal abilities. A stop gap between proper albums, this will no doubt pique the interest of those most rabid of Reckless fans.