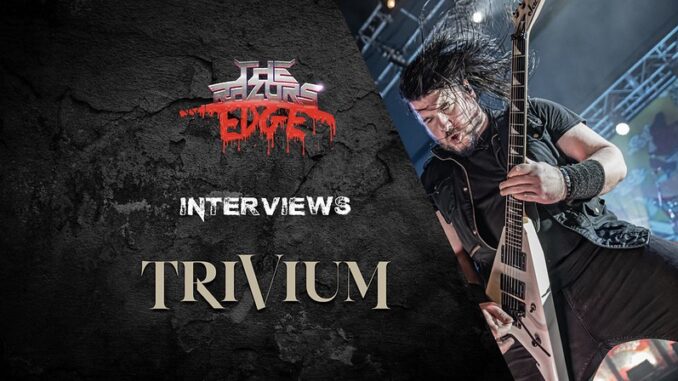 Interview: Corey Beaulieu of Trivium
Interviewed by Matt Noble
It's only January and Trivium have already put on a gig of the year contender during their recent tour of the UK. Ahead of the bands Birmingham show Matt caught up with guitarist Corey Beaulieu, they cover everything from how the band mixes up the setlist, through guitar rigs for the tour and onto the bands latest albums.
You can listen to the interview on this very page below! 
Or if you prefer to listen on the go, check out the interview on our podcast platforms:
Youtube | Spotify | Apple Podcasts