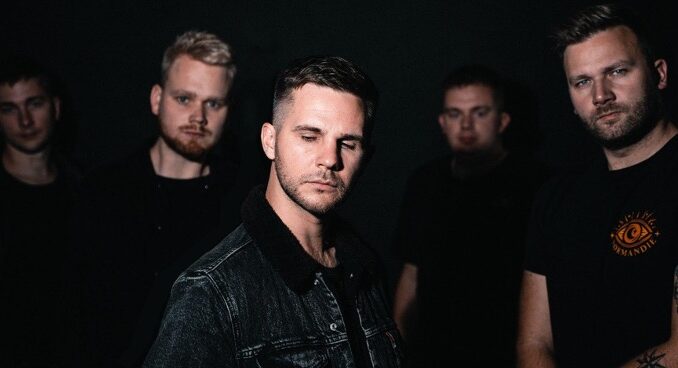 Aphyxion Release New Single 'Pathless'
With their new single, APHYXION make another huge statement on the way to the release of their new album AD ASTRA on February 10 via Circular Wave. As with the previous single 'Heavy Shadows', 'PATHLESS' offers another highly exciting collaboration.
PATHLESS is a metalcore monster bursting with dynamics and catchiness, born from the combined power of double "Danish Dynamite": The anthemic vocals resound in duet with the clear voice of Mirza Radonjica of SIAMESE.
Both artists can be seen in the new music video here
The song revolves around the emotional stages you go through, in the aftermath of disappointing yourself and the people around you. The feeling of inadequacy leads into a depressive rut which eventually turns into apathy. The song, however, has subtle layers of hope with lyrics like "I dream to escape and let go", because letting go actually would be the remedy to the self-loathing and low self-esteem.
Bassist Jais Jessen on having SIAMESE on the track:
"We actually had a writing session with Mirza [Siamese], at his home, when we wrote Pathless. We set up our small studio in his living room, and after having riffed around with different vocal lines, he started humming the melody that he also sings on the track, and it just fell into place at that moment. We gathered the lyrics and laid down the demo, which turned into the "Senses, thoroughly relentless…"-part of the chorus. Ultimately we love the way our sounds blended."
On previous singles we have seen the band pick up great support including editorial playlisting from Spotify, YouTube Music and Amazon plus media champions such as Distorted Sound, Kerrang! Chart and Kerrang! Radio's Alex Baker's Fresh Blood.