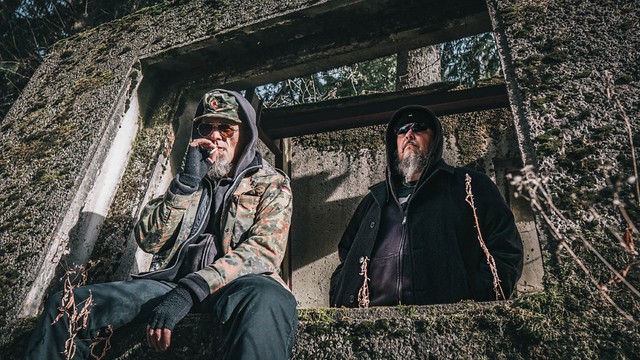 Album Review: Eisregen - Grenzgänger
Reviewed by Dan Phipps
Hailing from Germany and with recent German chart success to their name Eisregen are set to release a brand new record Grenzgänger which is due to see light of day on January 13th.
Composed of 17 tracks over 2 CD's/LP's Grenzgänger is an epic 63 minutes of extreme metal from the German band. CD number one is made up of 12 tracks which gives a heavy focus on symphonic atmosphere to compliment the band's style. Eisregen's musical style is more focused on the black metal genre in which the symphonic elements gel well when combined alongside the bands heavier, more morbid sound. Grenzgänger does offer some form of variety in its song construction with certain tracks such as "Die Frau im Turm" providing more of a focus on atmosphere in the song craft rather than a more harsh extreme sound.
Recorded in their own studio by drummer & guitarist Yantit, Grenzgänger has a very full and clean sound compared to other records of a similar style with each element being easily audible for the listener, the guitars have a good crunch to them when needed and the vocals sound extremely sinister. CD 2 offers an additional 5 tracks to the release but if I'm being honest 17 tracks does start to become a bit of work to get through. As catchy as some of the songs are, they are not particularly exciting tracks and are quite safe sounding for extreme metal, I really feel that boundaries are not being pushed.
Eisregen have been around for a long time and they have now 16 releases behind them, so they are obviously doing something right to be as successful as they have been. With all that being said Grenzgänger does not really provide me personally with anything to really get excited about and enjoy. It's a fairly safe approach to extreme metal and safe just doesn't cut it for this listener.