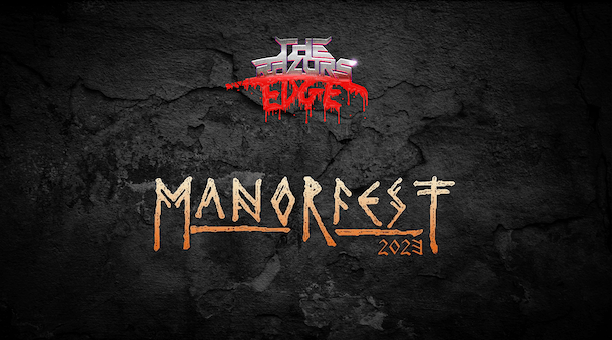 Manorfest Add More Bands For 2023
Following the first few announcements for Manorfest 2023 which saw Moonspell announced as first headliners, alongside the likes of Konvent and Nervosa, My Dying Bride and Overkill. Today Manorfest announce their next wave of bands for the 2023 edition.
Celebrating 35 years of Metal! Manorfest bring you the awesome, the mighty, the one and the only Ross The Boss. This promises to be one hell of a show and we cant wait! Lets see those swords!
When it comes to modern heavy metal, there are few bands operating at the same level as Portrait who are alos added to the bill. And after an awesome set at ManorFest North back in October it seems only right that festival organisers ask Ghosts of Atlantis to do ManorFest at Whittlebury!
Further additions to the bill include Sellsword, Thrasherwolf and Hellfekted.
Festival director Wayne Jackson comments:
"The ManorFest team would like to say thank you for your support and especially for those who have rolled over tickets for next year. Your support is beyond words!

More announcements coming over the next few weeks. This promises to be one awesome metal extravaganza."
Tickets are on sale now
here
.
A couple of months ago we spoke to festival director Wayne Jackson about the events surrounding the 2022 edition. You can listen to that in depth interview here.