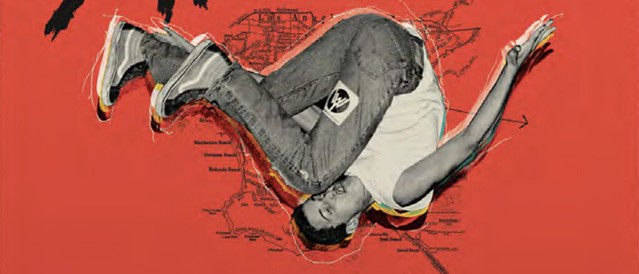 Album Review: Various Artists - Suburban Annihilation: The Californian Hardcore Explosion - From the City to the Beach 1978 – 1983.
Reviewed by Dan Barnes
Futurismo Records begin issuing a new anthology series with this twenty-five track double vinyl: Suburban Annihilation. Drawing from the five-year period between 1978 and 1983 and focusing on the Golden State's contribution to the then fledgling hardcore scene that was blowing up all down the east coast at the time.
The selected songs have been co-curated by Henry Rollins and the package features liner notes by producer and label owner Lisa Fancher, whose Frontier Records was responsible for titles by, among others, Circle Jerks and Adolescents. There is also a bio by Benjamin Myers, author is 2002's American Heretics: Rebel Voices in Music and essays on John Lydon, The Clash and Green Day.
There are twenty-plus bands represented in this collection, many of whom will be familiar with the average listener. Neither Chemical Warfare nor California Über Alles by Dead Kennedys needs an introduction, as doesn't Circle Jerks' Live Fast Die Young or Beverley Hills.
T.S.O.L. rage against governmental control on Abolish Government – Silent Majority; Agent Orange take skate-punk dark on Bloodstains and Germs call for change on Communist Eyes. Both I Hate Kids and Kids of the Black Hole are lifted from Adolescents' self-titled 1981 debut, the former being more full-on while the later takes its time and uses its five-minute plus runtime to good effect.
On the other end of that scale, both Insurgence and Out of Vogue combines barely even reach two minutes for The Middle Class's contribution to this collection. But what's lacking in runtime is more than made up for in presence as both tracks rage and snarl and show the roots of the UK82 and embryonic Thrash scenes.
The collection contains many tracks by bands who for one reason or another didn't break through into the mainstream and lodge themselves into the zeitgeist. The Simpletone's I Like Drugs, Wasted Youth's Fuck Authority and The Gun Club's She's Like Heroin to Me are admittedly problematic from the outset, but the more controlled punk sound of Weirdos, Shattered Faith and Eddie and the Subtitles shows the scene was more diverse that it was perhaps given credit.
It was a surprise to see Suicidal Tendencies contributing Fascist Pig and China White with I Live in Your Eyes probably not being the first names you imagine when thinking of American Hardcore in general. Same can be said for Social Distortion, whose countrfied approach to punk rock certainly make Playpen stand out from the raging angst.
If this is, indeed, the first of many nostalgia titles from Futurismo then it's a great way to launch a series. There isn't a particular coherence to the running order, instead it is a worthwhile way to dip your toe into the waters of five years influential to the development of the music we all love; and maybe checking out a few bands who haven't been on your radar to this point.