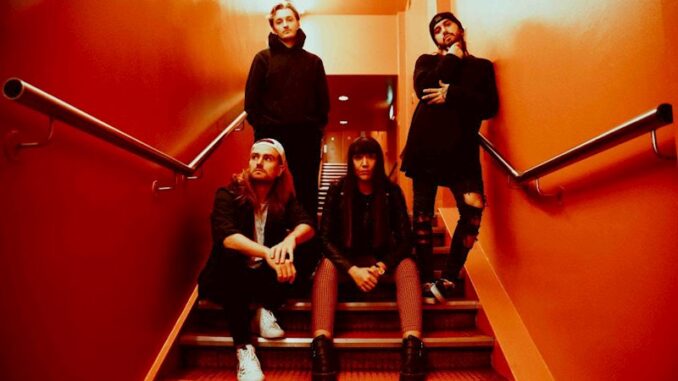 EP Review: Dream State - Untethered
Reviewed by Phil Walker
Dream State were left with a massive hole to fill when CJ decided to leave the band. However, Jessica has stepped up to the table and brought in the signature vocals that were always present, within Dream State's previous material. The band was met with mixed reactions when they announced new members, but this EP will prove all of the disbelievers wrong.
Untethered is a breath of fresh air that you don't really get in the scene at the moment. Soaring screams that really catch you off guard, but with cleans that are so infectious you find yourself humming the melody.
You can hear emotion in the track Comfort In Chaos, as it's the feeling of needing constant reassurance of people closest to you and I for one can really get behind a song that's like this. Taunt Me is that infectious that I'm constantly humming the melody hours after hearing the song. I can always go back to this song and feel that I'm a new listener because there's always bits that you can hear after a few listens.
Chain Reactions is a signature sound of dream state, soaring cleans that really set the atmosphere. Within the song you hear very raspy vocals before the build up to the massive chorus that is definitely something that will sound incredible live!
Dream State are playing a numerous amount of dates on the release cycle of Untethered. It is definitely worth catching one of them.