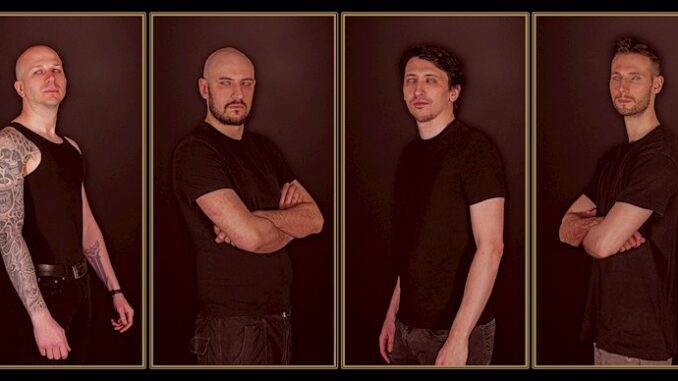 Album Review: Maze Of Sothoth - Extirpated Light
Reviewed by Dan Phipps
Everlasting Spew records is one of the premier worldwide labels for death metal. I have been a fan of the label for a number of years and one of the earliest bands I discovered via them was the Italian band Maze of Sothoth. The band play a very classic style of death metal which like many bands from Italy they definitely know how to craft quality death metal. Extirpated Light, is the band's new collection of material this new record again comes out via Everlasting Spew and see's the band really up their game.
Maze of Sothoth starts out this album with absolute fury and very quickly shows that the 6 years since they released Soul Demise has been spent wisely working on their craft. The aforementioned record was an enjoyable collection of tracks very reminiscent of Morbid Angel (F-H records), but it felt at times like it didn't have a true identity and the band were still searching for what would make them really stand out.
Now when you hit play on Extirpated Light and that identity slaps you in the face, as the band have really improved in this area and you feel the band's influence as just that, an influence to help bolster their own identity and sound. The intensity is really apparent all throughout this record as Maze of Sothoth just unleashes a feast of brutal riffs, annihilating drums and aggressive energetic vocals into your ears. And it's not just the vocals which have the energy, everything on Extirpated Light sounds vastly superior in terms of its energy and flow, which you didn't really get on the previous record and this again shows how the band have grown from good song writers to exceptional ones. Now the band still have that Morbid Angel vibe to them "The Revocation Dogma" for example sounds like it came right out of Treys riff book with its dirty and severely evil sound, but it's definitely got more originality in the way the composition has been conducted.
This is an exceptional record and Maze of Sothoth have showcased a real improvement in the quantity of their musical output. Extirpated Light will give you a massive dose of killer death metal which will tick every box for fans of the genre.