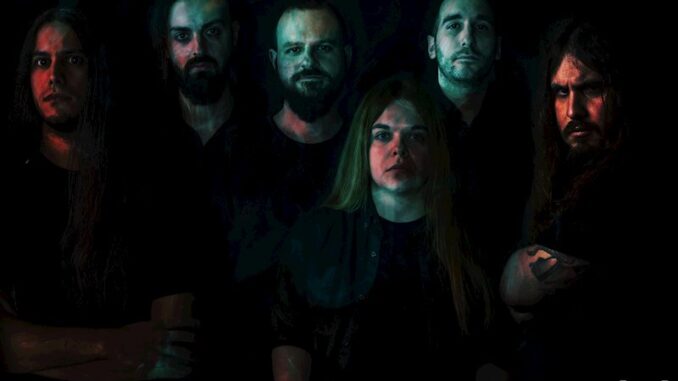 Album Review: Ocean of Grief - Pale Existence
Reviewed by Rick Eaglestone
Once again ready to take a journey into the gloomy and melancholic, Greece's Ocean of Grief present their highly anticipated second album 'Pale Existence.'
The band waste no time in bringing in the sense of despair with the albums opener 'Poetry For The Dead' which alongside the deep gravely vocals, it enshrouded by captivating guitar tones which only add the foreboding atmosphere that I already predict is going to run through the album, I'm already getting goosebumps so this is promising, but it is 3am so the stillness is perfect for this blend of Melodic doom-death.
'Dale Of Haunted Shores' then comes through the headphones, and I'm instantly drawn to this track as it feels like a combination of early Saturnus mixed with Paradise Lost, so it is really any surprise that this is an early highlight track for me as the combination of light and dark come together really well in this alongside the aforementioned influences, also following on in very much the same vein but with a extra twist of heartache is 'Unspoken Actions'.
The album continues on with its longest track 'Imprisoned Between Worlds' which allows each emotion and detail to come collectively, very well constructed, continues to set the mood and aesthetic perfectly and paired with heavier, solo driven 'Cryptic Constellations' make for another enjoyable section.
Once thing which appears over and over is just the sheer atmosphere that pours out through every track and none more apparent then penultimate 'Pale Wisdom' easily the busiest as far as individual soundscapes that you have to give this one in particular a few listens to really appreciate its depth. Finally, the journey concludes with 'Undeserving' which again is laden with heaviness and grace which has been an absolute joy to listen to.
Powerful and Poignant Melodic doom-death