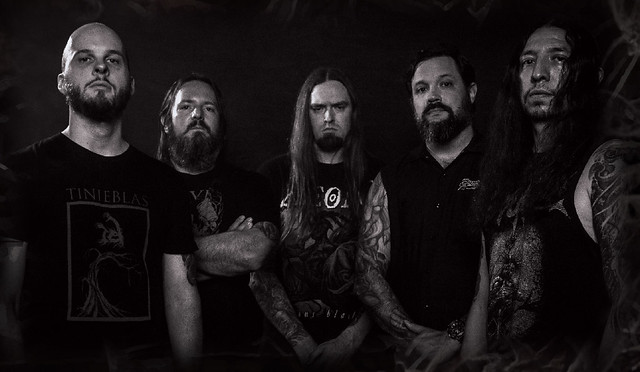 Album Review: Whore of Bethlehem - Ritual Of Homicide
Reviewed by Daniel Phipps
You can normally never go wrong with death metal bands from Texas in my opinion and when their albums are getting picked up by Comatose Music it is normally going to turn into a winner. Ritual of Homicide is the third full length album by the Austin, Texas band Whore of Bethlehem, a band who have a fairly traditional and dark take on the brutal death metal style have crafted 10 new songs wrapped up in some equally dark looking album artwork.
Ritual of Homicide is a very slick collection of songs which contains a truly sinister edge which I had not really got from the band on the previous releases I had checked out. I feel it leads to a real plus in how this record comes across to the listener. The band's blend of taking the darkness and uneasy vibe of traditional sounding blackened death metal and using it to elevate the more brutal sounds has really worked and when listening to the album almost as if it's given Whore of Bethlehem their true identity.
The way in which the Texas band have been able to combine all those elements together could see Ritual of Homicide being a record that your fans of more popular death metal bands may find appealing because it's not here to blow you away with brutality, it's here to give you an uneasy listening experience. The guitars are extremely crisp and the riffs flow through this album and right from the churning opening chords as the record starts, the riff composition remains strong and also quite catchy as they maintain a good groove throughout. The vocals are performed extremely well and I always find it refreshing when a more traditional death metal vocal style is used within a more brutal record, it really showcases how this style of vocal remains a fantastic spectacle when performed well. The drums are rapid with the kicks really adding that drive within the record along with a furious energy.
Whore of Bethlehem have certainly delivered a fine piece of dark and brutal death metal. Most importantly Ritual of Homicide showcases a band who have come into their own and developed a winning formula.