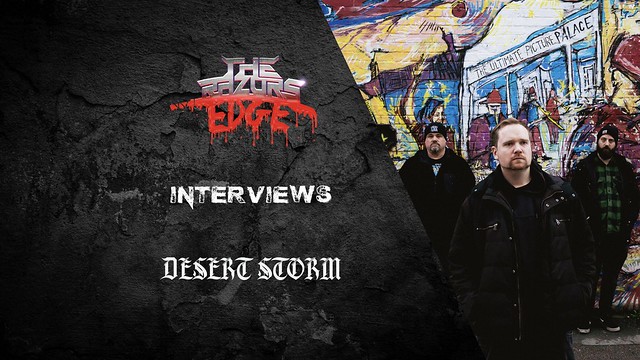 Interview: Matt Ryan of Desert Storm
Interviewed by Tom Stevens and Jamie Westwood
Desert Storm are all set to release latest album 'Death rattle' via APF Records. Tom and Jamie catch up with vocalist Matt Ryan to chat about it, his lyrical inspiration, touring post-brexit/pandemic and much more!
You can listen to the interview on this very page below! 
Or if you prefer to listen on the go, check out the interview on our podcast platforms:
Youtube | Spotify | Apple Podcasts | Google Podcasts