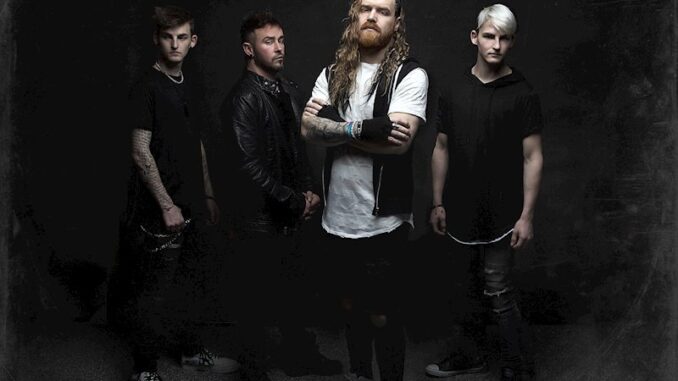 Album Review: Through Fire - Devil's Got You Dreamin'
Reviewed by Liam True
Through Fire have been a band that have been on my radar since their debut hit the world all the way back in 2016, but I have a confession. While I've known of them, I've never actually listened to them, and I feel as I've done myself a disservice by never giving them a listen. And if you're like me and never heard their music or even the band, Devils Got You Dreamin' is a fantastic place to start.
Karma Kills is a chorus driven song that has bigger hooks than the UFC and riffs to match. Dead Winter is a huge sounding song that was made to be played to a crowd of hundreds of rock hungry fans foaming at the mouth. While it's lighter, both musically and lyrically that I normally listen to, the album itself is a melodic agony ridden ride through the mind of lead guitarist and songwriter Justin McCain. It has memorable moments such as the softer side of Heal Your Wounds before ripping back into the guitar and drum lead song of For The Last Time with sticks man Zack Halverson showing his simpler work but hits as effective as anything complex on the album.
Prevail is experimental in the way the band mixes their hard rock sound with crunchier guitars and solos from McCain that ooze out effortlessly from his fingers with the soaring vocals of Grant Joshua hitting highs that blend with the instrumentals perfectly.
Over The Influence & Devolution are both guitar led tracks with the added mixture of Tyler Halverson's bass creeping in and out of the vocal passages making it beefier and eerier and when McCains guitar hits the two songs.
The last few songs on the album is where it starts to fall apart for me personally, but ending track The Road is a soft and beautiful ballad which is a great way to end the album after some strong guitar riffs and drum patterns. In full the album is strong until the final three, but then again I'll have to revisit this album again as it does have some stand out moments that made me replay a few songs.