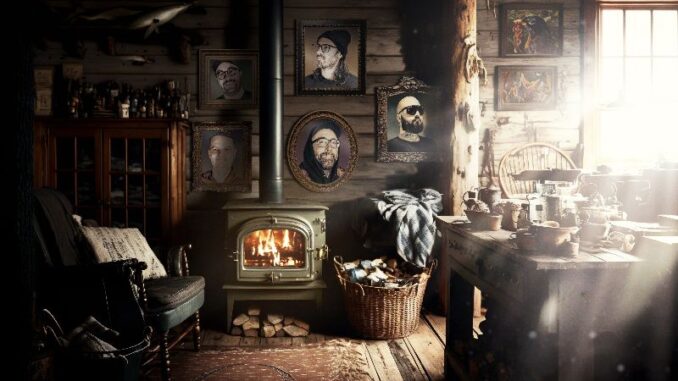 Album Review: The Acacia Strain - Step Into The Light / Failure Will Follow
Reviewed by Dan Phipps
Double albums are always an interesting concept and what's always going to be more interesting is has the artist been able to properly compose the records and compile the material without one sounding like a selection from the cut out bin. That is indeed the task taken by US band The Acacia Strain as they are set to release a two part release with one titled 'Step Into The Light' with the other having the extremely upbeat title 'Failure Will Follow'  (I guess it is TAS, and they are not the most positive band around).
Step into the light I guess you could say showcases the band at their most primal in terms of sound, and that more of a primitive edge certainly adds to the sheer heaviness of the set of tracks. 10 rounds of unrelenting rage is what the band have on this selection of tracks, with frontman Vincent Bennett sounding as savage as always. The tracks seem to have no time for messing about as they are all fairly short with the total run length of this set around the 24 minute mark, each track get's straight to the point as soon as its predecessor concludes. Even with being so short the band have definitely not held up on the heaviness, and they still maintain some of those slow churning riffs that the band are very accustomed to producing; they just hold back on some of the lengthier sections that they experiment with at times on this record.
Now for lengthier sections Failure Will Follow has you covered. A total of three tracks, all in excess of ten minutes, showcases another side of the band. All three songs are slow crushing doom filled tracks in which they add an emphasis on a dark atmosphere within the music. It's definitely as far away from the primitivity of Step into The Light and you really get a chance to take in and at times lose yourself within each track. I've heard The Acacia Strain flirt with these long epic tracks in the past but having a 48 minute collection of these tracks creates quite an enjoyable result for the record.
It's both a marathon and a sprint, The Acacia Strain provides two very solid well rounded albums in two polar opposite styles. After ten plus records The Acacia Strain continues to produce big and nasty sounding slabs of metal and both records are superb additions to the band's discography.