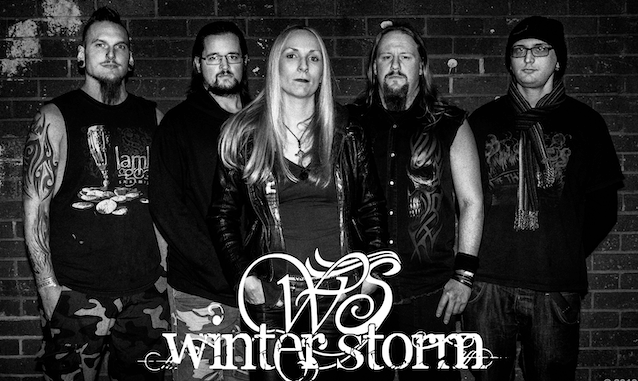 One of the UK's finest melodic metal bands, Winter Storm, are back after a short break with their third full length album. Their latest offering, 'Relapse in Time', follows on from the story that began with their second album, a concept album, 'Within The Frozen Design'.
The story begins with the protagonist believing he is designing his own universe, but, as events unfold, it turns out it was all a coincidence and he spirals into madness. The story continues in the new "Relapse in Time', where the protagonist awakens with no idea of where he is, in a strange land of deserted plains, and a Mars-like terrain.
After forming in 2008 Winter Storm have moulded and changed their sound to make their own unique form of melodic metal, which is displayed in the new album. They aimed to fuse metal with melodic keyboards and vocals.
Quote from Hannah, the vocalist of Winter Storm:
"I am very pleased to announce Winter Storm will be bringing out our long anticipated third album Relapse In Time on the 11th October. First of all I would like to thank all of our friends and fans for waiting so long to hear this album. With this record we are planning to bring a new sound forward; fusing our melodic metal sound with a symphonic and more technical edge."
Relapse In Time will be released at The Slade Rooms in Wolverhampton on Saturday 12th October and will be available on all digital platforms.
Tracklisting
Intro
Dreamscape
Colliding Skies
Defy Me
Astral World
In Time
Lifeless Plain
Thought Machine
Another Lost Light
Ever Dark