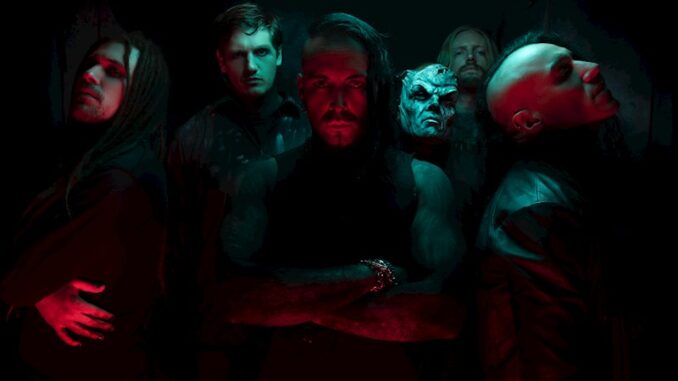 Album Review: Red Method - For The Sick
Reviewed by Paul Hutchings
Massive spine crushing riffs, aggressive roaring vocals, samples galore and a groove that is untameable, Red Method's debut release is one that should provide a real wave of interest in the UK metal scene. Let's get the elephant in the room right away though. This is a band who have incorporated enormous parts of Slipknot into their sound. There. It's impossible to miss and as the album progresses it hangs there like a spectre. But, and it's a big but, move aside from the Des Moines outfit and take a fresh look.
What you find is a surging, unstoppable band who are intent on punishing, leveling and generally destroying anything in their path with a creative outlet which provides a pulsing artery for them. Formed from the ashes of Meta-Stasis, Ted Maul and The Defiled, Red Method have created substantial interest since their formation a mere 14 months or so ago. 'For the Sick' opens with 'Cycle of Violence', a genuine statement of intent, with huge bass riffs, boulder sized chunks of groove, and an intensity that rages. The duel guitars of Quinton Lucion and David Tobin are set to maximum damage, whilst the samples of Alex Avdis underpin everything the band deliver. It's the vocal dexterity of Jeremy Gomez that is immediate, his machine gun rapidity fires at will, roaring and guttural vocals which spit the words out with venom. Check out the blistering 'Messiah' for just one example.
There are some changes of pace, such as the short but intimidating industrial monster of 'Narcissists Prayer', an eerie, frightening beast with Akercoke's Jason Mendonca guesting. The challenge when listening to 'For the Sick' is to focus on the band's delivery, rather than search for those obvious comparisons. This proves more difficult as the album progresses, with tracks such as 'Ideology of the Sick' and 'Adriael' steering so close to the masked nine that it's almost impossible not to make continued comparisons. Red Method employ plenty of melody with harmonised chorus which add to their songs. There is also a darkness across the album which adds greatly to the overall feel.
Red Method draw in Mikee Goodman from SikTh for penultimate track The Absent, his screaming delivery adding panic to the frantic yet brooding song which has some of the biggest grooved riffage on the entire release. Bizarrely for me, the inclusion of a feisty cover of Nirvana's 'Heart Shaped Box' to conclude the album adds nothing but merely fills a gap. Powerful from start to finish, Red Method's delivery is faultless. Whether the inevitable comparisons with Slipknot will help or hinder them is difficult to predict.
For the Sick is released on 28th February. The band will tour the UK in March.