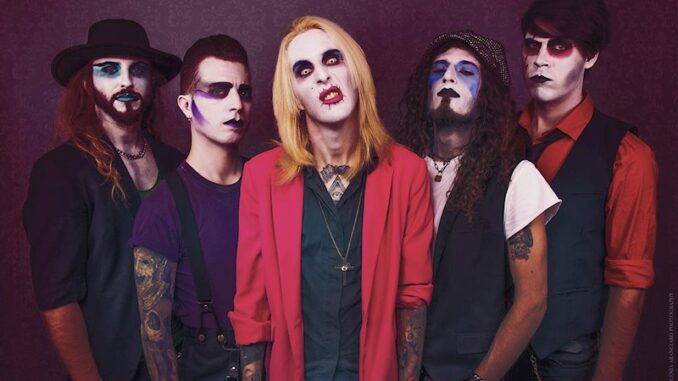 Album Review: Superhorror - Italians Die Better
Reviewed by John Caffrey
When I was given this album I was quite excited. I love horrorpunk ever since I heard the Misfits in the early eighties, and Frankenstein Drag Queens From Planet 13 in 90s/00s. I looked them up and they are an Italian band who, according to their web site died in a coach crash and were brought back to life. A band with a sense of humour and theatrics is always a good sign.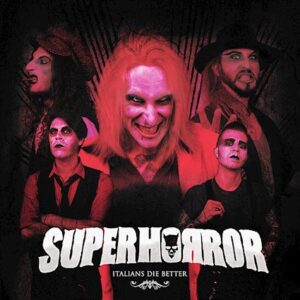 The band open with the title track 'Italians Die Better' a fast speed rock style similar to some of my favourite bands Peter Pan Speedrock or Zeke. It speeds along with lyrics about them dying and coming back from hell. It's a good start. This style is repeated in later songs 'Graveyard Dolce Vita' and 'Pensiero Violento'. 'Average Horror Band' has more of a traditional horror-rock sound vocals similar to Wednesday 13 with glam and trash rock guitars, reminiscent of Backyard Babies and The Wildhearts. This is a sound an feel revived on 'Sultans of Sin' and 'Goat'. They rock along nicely with humorous lyrics by singer Edward J. Freak sitting atop driving guitars.
'Happy Dead' opens with a take on the Happy Days TV theme, also used as the chorus, and launches into a chugging rock riff. Very catchy with hints of 80 glam bands Hanoi Rocks or Madam X. Talking of Hanoi Rocks, 'Die As You Are' is Superhorror's attempt at the classic power ballad. Not a bad stab but a little unnecessary in my opinion.
The rest of the album is what you want from this type of band it rocks along with hints of rock, punk, glam, and sleaze. If you like Murderdolls, New York Dolls and The Wildhearts you will love this album. I invested more time lookong through their videos on Youtube; if they play live anytime i will be going to see them as they look like a great live band.
'Italians Die Better' is released on April 10th via Krach Records.