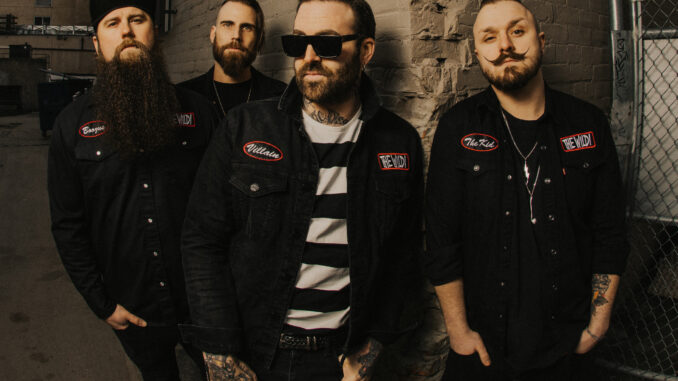 Album Review: The Wild! – Still Believe In Rock And Roll
Reviewed by Tim Finch
It's at times like these that everyone needs a bit of cheering up, stuck at home day after day on a seemingly never end lock-down can get to even the toughest of us. So along comes The Wild! to gives us the kick up the arse we need to brighten up our day.
The Canadians, hailing from the wilds of British Columbia, are about to unleash their third album on the world with production from Mike Fraser of AC/DC, Metallica and Aerosmith fame. And the production values that Fraser brings certainly help the band shine through!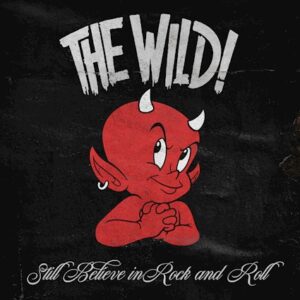 From the opening notes of 'Bad News' you can't help but smile, bob your head and let the music flow through you. It's classic hard rock goodness, bouncing riffs and stunning vocals, reminiscent of Bon Scott, from Dylan Villain. The inspiration of the Aussie monsters is obvious throughout the record but it's 'Nothing Good Comes Easy' that could easily fit alongside 'For Those About to Rock' and 'Highway To Hell' on an AC/DC album.
Having such inspiration is no bad thing, bands like 'DC haven't got long left on the circuit and the fans need someone to step and take their place, The Wild! Could well be the band poised ready to fill those big shoes.
Whilst the whole album is an upbeat rocking affair, the boys mix it up throughout. 'King of This Town' alters in pace and vocal stylings resembling The Wildhearts in places and almost anthemic in nature before 'Playing With Fire' takes us back to the out and out rock romp. Closing track 'Gasoline' the one completely different song on the album, almost a ballad, if you can call it that, heartfelt lyrics delivering a meaningful story to the listeners.
So if you are looking for a pick me up in these times of pandemic restrictions, look no further than probably the most uplifting rock album you will hear this year!
'Still Believe in Rock and Roll' is released via eOne on May 1st!