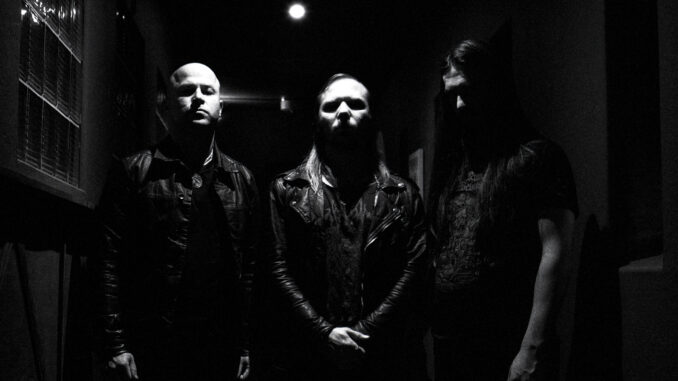 Album Review: Devil With No Name - Devil With No Name
Reviewed by Dan Barnes
For whatever reason, the United States has never, historically, been a major player in the world Black Metal scene. Which is a shame, as listening to the likes of Absu, Cobalt and Wolves in the Throne Room show the Americans can blast as hard as any Scandinavian horde. An argument can be made to say the best Black Metal is drawn from ancient lands and with the United States being a young country, the spirits are just not there.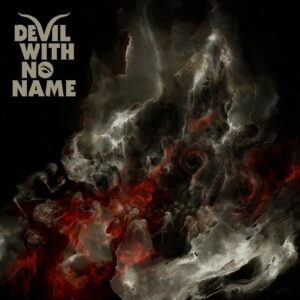 This is a subject of discussion beyond the scope of a mere record review, but does open the door to the nature of Devil With No Name and this, their first release. Substitute the frozen forests and the snow-capped mountains of Scandinavia for the arid Arizona desert and the ancestral spirits of those tribal lands start to speak. Exchange the icy wastes of Norway to the inhospitable landscape of the untamed American West and the foundations of the blackest metal are set.
With a moniker inspired by Sergio Leone's anti-hero, The Man With No Name, Devil With No Name summon Black Metal's illustrious past on this four-track EP. Opening with 'Great Western Apostasy', the band set down their intentions from the beginning. Channelling a more Swedish-sound, and particularly that of Watain, the band unveil a Black Metal barrage of blast-beats and triplets. The longest track on the EP, 'Great Western Apostasy' feels like it is a band planting its flag.
'Alleluia' and 'Monad' calm proceedings with a more refined take on the genre, something that would not be out of place on a Satyricon album; still aggressive, but more controlled in its menace, with the later track haunted by guitar ethereal lines.
Devil With No Name show that can still blast on 'Sycophants of the Covenant', a Mayhem-inspired piece of the filthiest Black Metal with fuzzed guitar and ferocious drumming.
This EP feels like a band throwing its hat into the ring and, on the evidence presented here, the three-piece are definite contenders. It will be interesting to see that an album's worth of material will be like but, for now, this is a very encouraging start.
'Devil With No Name' is released on May 22nd.