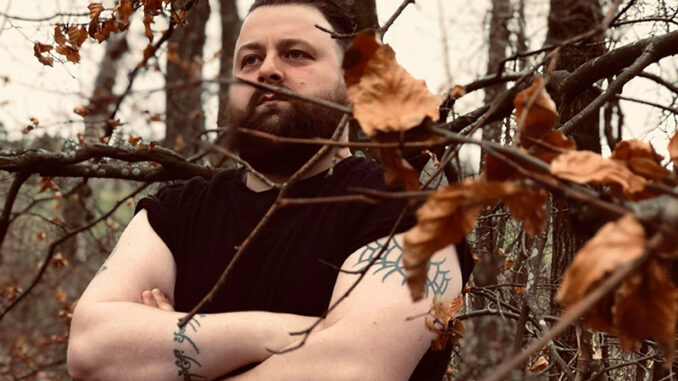 Album Review: Ruadh - The Rock Of The Clyde
Reviewed by Neil Bolton
The Iron Age of Scotland is the setting for Ruadh's album "Rock The Clyde". This is a solo project for Glaswegian Tom Perrett drawing on the history, culture and mythology of Scotland. This is an atmospheric death metal release and the second from Tom's chronicle. Utilising more of an atmospheric sound than his first release 'Sovereign' from 2019, Tom wishes to take your metal mind to the Iron Age of Scotland, and experience its sorrow, happiness and heroes.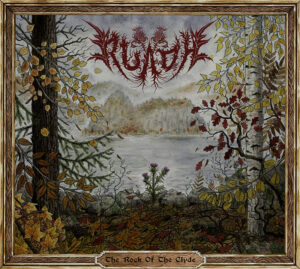 The first track from this six track release 'Embers' begins death metal enough; traditional styled vocals and a punishing drum beat, only to soon show the atmospheric side that was advertised on the tin. Joined by an angelic female haunting vocals, mixed with clean vocals even further back in the mix. This combination carries out Tom's mission to create a climate that is not reliant on Satanic imagery. Speeding the pace up once more to an instrumental guitar section that is professionally performed. Then at last a whistle begins to evoke images of Sottish Highlands, either from memory or images from films or T.V.  and if truth be told this is a nice place to be. The mixing of this album is very well done and assists in its ambiance and character. This ten minute number plays out very rewardingly.
The next, and title, track is another recording over ten minutes. 'Rock The Clyde' begins in the world that was created in the former track. Soaring guitars with an acoustic old world sound take us to Tom's clean vocals. It is immediately apparent that he is telling us a story about the region he is very proud to call his birthplace. The song builds to a metal conclusion that complements the first part of the track well. The final tracks, are two parts of the song 'Only Distant Echoes Reign'. Part one floods your mind with a folk type sound, describing a down trodden land wanting to be free and mighty again. Amongst others, the words "Sword" and "Glen" remind you of the Scottish heritage that this album is all about. Part Two could be seen as the fight or battle that the first part was eluding to. Brutal drums and a frantic rhythm make this part different to the first. Soloing guitars slow the proceedings down, met then with the choral female vocals we encountered earlier.
Traditional melodic death, atmospheric death and Celtic folk leanings inhabit this album in its entirety. At no point does any style come to sound like a gimmick or a stretch too far, it is an interesting mix of styles passionately delivered.
'The Rock Of The Clyde' gets its release on 22nd May.