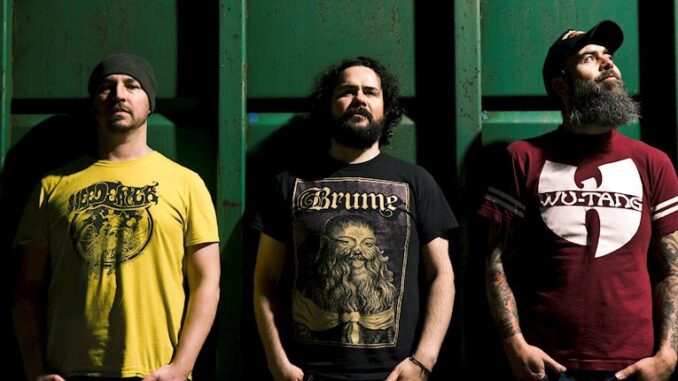 Single Review: Trippy Wicked and the Cosmic Children of the Knight - Three Leaves
Reviewed by Neil Bolton
Trippy Wicked And The Cosmic Children Of The Knight have returned to the studio and brought us a little taste of what we might have to come. Their last release was the 'Underground' E.P. way back in 2013, shortly after this singer and guitar player Pete Holland went to spend time with his newest project Elephant Tree. Now rejoining Trippy Wicked they have been on the road and flirting with the studio.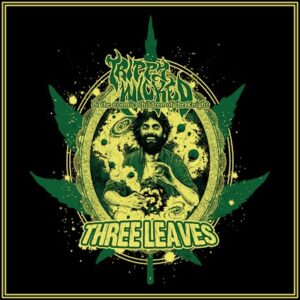 This double A side single consists of 'Three Leaves' and 'Green Memories'. The former track has been a fixture on their live set for several years now. The loud fuzzy guitar lets you know immediately you are listening to Trippy Wicked And The Cosmic Children Of The Knight. A nice warm riff that is both doom and stoner, it's easy to see why this has evolved into a live favourite. This riff does not beat you around the head, rather it massages you into a lovely place, evoking memories of smokey rooms and beer soaked floors and people.
'Green Memories' is the first new song recorded since Pete Holland, Chris West and Dicky King announced their return. And it's an eight minute twelve seconds beauty. The familiar guitar style once again lulls the listener into an awesome state of mind, but the sound seems a little darker now. A surprising, but certainly enjoyable, acoustic section enters the song seamlessly; still keeping the rhythm of the song, with Pete displaying a softer vocal tone for a short while. It then builds up up once more to a massive riff with distortion and power.
This is an excellent return to the scene. There are many a fan of this band already who will be excited and drunk with pleasure concerning this double A side. Hopefully this will also bring many more fans to the Trippy Wicked experience.