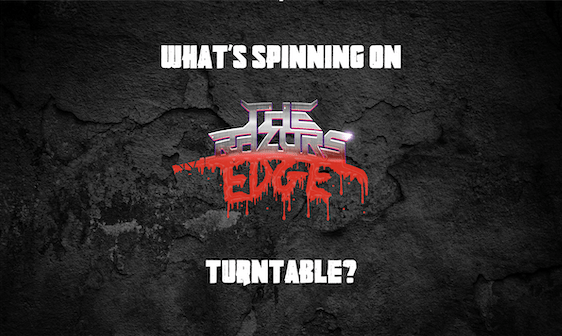 What's Spinning On The Razor's Edge Turntable? - August 2020
By Dan Barnes
We look back at August 2020, what new release topped off the month for us here at The Razor's Edge and what other records have been spinning on our turntable of late?
My favourite album released in the month of August is Venomous Concept's 'Politics Verses the Erection' - which I reviewed in full just last week [you can check it out here]. As I have already written on that record, I thought I'd look to my second favourite which I haven't put any words to paper.
In that respect, the other album on heavy rotation for the month of August is Deep Purple's Whoosh! Strangely only the band's twenty-first studio record after having been a functioning entity since the 1960s. Whoosh! is the third Bob Ezrin produced album on the bounce, following on from Now What!? and inFinite and sees the band putting the deep back into Deep Purple.
There's plenty of bluesy-based rockers on Whoosh! in the shape of Throw My Bones, Drop the Weapon and We're All the Same in the Dark, alongside the rockier moments like Taking the Long Way Round and Nothing At All.
The core of the band remains the mark II line-up with Paice and Glover laying down a solid platform upon which Steve Morse, now in his twenty-sixth year with the band, can weave his sonic tapestries and Don Airey can create keyboard magic. Morse and Airey have developed such a shorthand with each other that the melancholy of Step by Step can seamlessly contrast with What the What's boogie-woogie barroom feel.
Central to the album is Ian Gillan's voice which, for obvious reasons, isn't the thunderous powerhouse it was back in his hey-day. But, aged seventy-five, Gillan's chops are still fearsome as he fills his part on the record with the class and humour he delivers to every project with which he is involved.
Seven decades into their career Deep Purple were never going to be able to produce another In Rock or Burn but, then again, records of that stature usually only come along once in a band's lifetime and only if they are lucky. Whoosh! is reflective of a seasoned band who still love to play music together and have locked into a successful formula.
Possibly telling is the re-recording of And the Address, the instrumental that kicks off the debut record, Shades of Deep Purple. You can't help but wonder whether this the band's way of surreptitiously tell us this will be their last record by showing themselves as having gone full circle?