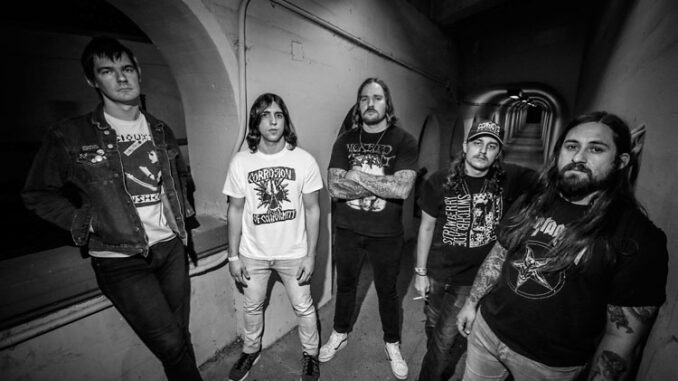 Album Review: Power Trip - Live In Seattle
Reviewed by Neil Bolton
Power Trip are now an established name in our world, and to be honest have very little to prove anymore. Most metal heads are now familiar with their no nonsense crossover thrash, and their name is often spoke alongside the big hitters of metal. With this it is very welcome that Power Trip have decided to join Metallica, Mr Benante and others in providing some free furloughed lockdown entertainment.
'Live in Seattle' was recorded at Neumos on their tour with Sheer Mag, Red Death and Fury. The date was 28/05/18 and it was mixed by front of house engineer Zachary Rippy of signal Sounds Audio.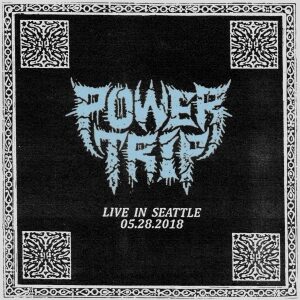 After the brief intro of 'Drown' which already contains bone crunching riffs, Seattle is welcomed into the show and we dive immediately into 'Divine Apprehension'. Images of a manic circle pit are already in the mind's eye long before Riley Gale requests one. Their thrash metal, with a hint of the punk cross over, scratches an itch many thrash metal fans have been carrying for a while.
And the soothing abrasive relief continues throughout.
'Soul Sacrifice' from the album 'Nightmare Logic' released in 2018 rips and pummels just as precisely as the studio version. It leads straight into the world class 'Executioner's Tax (Swing of the Axe)'. Riley orders the crowd to save themselves for the correct moment to loose it. With out visuals I can only assume he fails as you have to be strong willed not to loose it when that chord rips through the air.
After more lessons on how to thrash we go back a little in time a little for 'Heretic's Fork' from 2013's 'Manifest Decimation'. A slightly older track that still sounds fresh and sharp.
In fact every single note and vocal recorded on this streamed release is 100% quality.
A welcome exhibition of the delights of thrash is at your fingertips, and if you would like to purchase this through Bandcamp rather than stream it for free, all proceeds go towards offsetting the financial impact of numerous Power Trip tours and shows that have been cancelled due to the COVID-19 pandemic.
This is a 43 minute gift from the Texan metal quintet to us the fans, and a welcome gift it is. Thank You Power Trip!