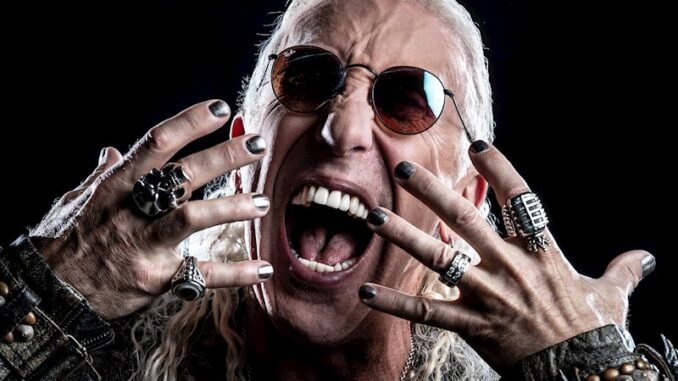 Album Review: Dee Snider - For The Love Of Metal : Live
Reviewed by Neil Bolton
This live album opens up to the triumphant words "This is the Legendary Dee Snider". I really do hope this voice over accompanies Dee were ever he goes, as he is indeed a legend. I am quite sure no history of Dee's career needs to be added here. We all know who this S.M.F. is.
You will also most likely be aware that Twisted Sister decided to hold their final show at the hallowed grounds of Bloodstock 2016. While undertaking a solo festival tour in 2019 he returned to Bloodstock for a performance to prove Twisted Sister may be over but Mr Snider has a lot more to give. This live 17 track collection (plus a new song) is an example of the man's heavy metal skills, both live and musically.
'Lies are a Business' opens up this pool of songs as it does his 2018 studio album, and what an opener it is. Rolling drums and superb guitars join the professional Dee, showing what he is made of. The recording is extremely good also, there are no thoughts of bootleg style recordings to "show how street you are" here. I am delighted to add most tracks are recorded from the afore mentioned Bloodstock show and the line "Grateful to be here, it could be much worse" has a particular resonance with the cancelation of this year's festivals.
Its not long before we dive into Twisted Sisters back catalogue, and the first is a banger 'You Can't Stop Rock 'n' Roll' brings images of a very happy festival crowd (or memories if you were there, and yes I was). The man's stage presence and ability to entertain is apparent at the end of this one. We have another Twisted Sister one, then one from 'For The Love of Metal' named 'American Made', another very blinding heavy metal tune that lots of new artists would love to be able to write.
More Twisted Sister follows with 'Under The Blade' and you're there, singing along with the man, band and crowd. The combination of past classics and modern continues including a cover of 'High Way To Hell', another crowd pleaser. We even have a Widow Maker track. The last number is a never released one called 'Prove Me Wrong' and it's another excellent metal song from an icon of our world.
This album shows that you really can't stop rock 'n' roll. Fuck yeah!