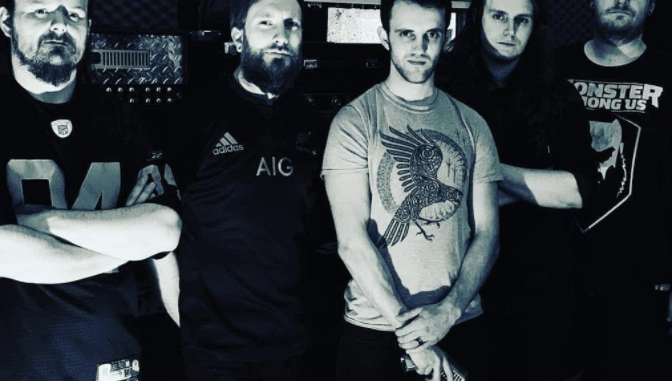 Single Review: Nocturne Wulf - Silver Hand
Reviewed by Paul Hutchings
Sometimes metal can get tangled in the spidery web of genres and sub genres. It can be a bit confusing, elitist, and downright irritating. So, it's good to occasionally get a band who genuinely stop at heavy metal. No airs or graces, just heads down thumping metal. Big chunky riffs, driving bass and thumping drums, clean vocals, and a tune that you can tap the foot to from the opening bars. One such outfit are Glasgow based Nocturne Wulf, a 5-piece who formed in 2017. The band has had a strong start, reaching the finals of the Metal To The Masses 2018 competition, a successful UK tour, an appearance at Wildfire Festival and the release of their debut album 'NW'.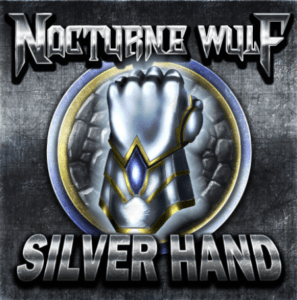 Influenced from fantasy media, 'Silver Hand' is apparently based on World of Warcraft, but as the band state, "the lyrics can be taken as a message of never giving up in the face of annihilation!" It's the first single to feature new members drummer Steven Strachan, and vocalist David Yates. Well balanced and constructed, Yates makes an impressive debut, his voice holding steady with some challenging sections and whilst there is the odd waver overall, he gives an excellent performance. A fiery opening gives way to a chugging bass as the song gets moving. An early chorus allows Yates to flex his vocal muscles, and early on he's hitting notes well. The feel blends the baseline of epic metal outfits such as Iced Earth whilst there's plenty of similarities to Maiden, Priest and NWOBHM bands like Elixir, and Tokyo Blade. It's got a classic metal vibe which I really like, and the duel guitar work gives the song gravitas and breadth. The breakdown in the middle provides opportunity for some extensive guitar play before regrouping for a final chorus and conclusion. 'Silver Hand' has plenty of promise, and I'll be seeking out their debut album to compare notes.
Nocturne Wulf are: Chris Horne - Lead Guitar Jamie Paterson - Rhythm Guitar Steven Scott - Bass Guitar Steven Strachan - Drums David Yates – Vocals. 'Silver Hand' will be released on July 11th and it will be accompanied by a lyric video filmed by Adam Fitch Visuals. The track has been recorded, mixed & mastered by Richard Hunter.