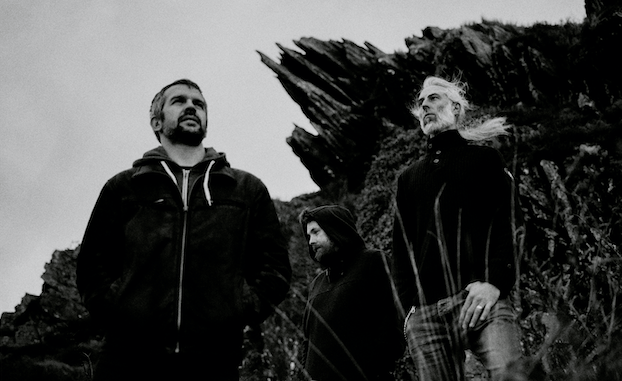 Album Review: Stonebirds - Collapse And Fail
Reviewed by John Caffrey
It's been a long time since I have listened to some proper doom. I have to say I am back in the mood after listening to this album.
The Stonebirds come from Brittany in France, 'Collapse and Fail' is their third album. The opening track starts with an eight minute monolith of a track. With slabs of guitars and driving drums, joined by ethereal vocals creating an almost melancholic feel. The vocals turn into a more post metal style further on in the track, but with long chords and minimal percussion in the second half of this epic it starts to make you feel a bit sad and even angry at the same time.
'Stay Clean' is another opus but this time opens with a more of a faster time beat with weird guitars sounds which feel just this side of in tune, this adds to the overall feeling of menace. The vocals kick in, in often short busts. The beat suddenly changes about three minutes in to a more upbeat groove, then falls back into an almost psychedelic trance.
'Down' starts and finishes in a mellow soundscape of slow light cords and light ethereal vocals, the middle segment is the same melody with big guitars. The rest of the album continues in the same vain. Big waves of guitars massive drums and growling vocals interspersed with lighter spiritual sounds. If you like early Mastodon, Fudge Tunnel and Neurosis you will find all those influences on this album. I really enjoyed this album, although not necessarily what I normally listen to, I have to say it has inspired me to check out the bands first two albums and dig out my early Sleep albums.