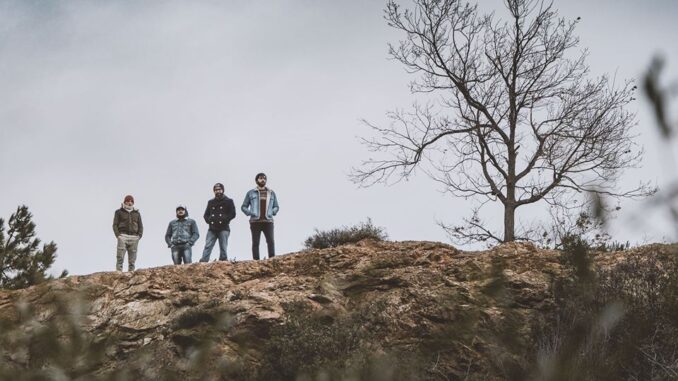 Album Review: Black Elephant - Seven Swords
Reviewed by Tim Finch
The roar of elephants like a ships horn on a foggy evening open this recording, softly a guitar rises from the mists, its twang growing in stature, moving closer to the listener as a drum beat kicks in., leading into 'Berta's Flame' the mesmerising introduction to this album.
'Seven Swords' is the third album from Italian fizz merchants Black Elephant. Recorded on the shores of the northern Mediterranean in Genoa, Italy, the masters of Italian fuzz are in their element here. With limited vocals the band focus off the riffs, and boy do we love those riffs.
Following the entrancing seven minutes of the album opener, we are greeted with a softly spoken number, 'The Last March Of Yokozuna'. Gentle, fuzzy riffs lead us to a majestic solo at the mid-point before we roll back down into the comforting guitar tunes. The pace then kicks up a gear with 'Yayoi Kusama' which bounds along joyously and we get the first full on flavour of Alessio's vocals. Black Elephant really let the music do the talking but when Alessio kicks in vocally it really makes the listener stand up and take note.
Throughout the album the pace fluctuates between those gentle ditties and the more faced paced stoner rock tunes, but it flows perfectly with no song feeling out of place at all. 'Red Sun and Blues Sun' with its vivacious tunage throws you uncompromisingly into the blues fuelled 'Seppuku'. Layer upon layer of fuzzy riffs rounded out with the eight minute masterpiece in 'Govinda'.
For those fans of a fuzzy or stoner rock persuasion 'Seven Swords' offers everything you could wish for in an album. For those not familiar with the genre, this is an excellent place to start.
'Seven Swords' is out now via Small Stone Records.